Content Marketing Lead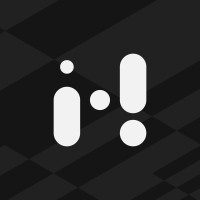 Ntropy
Marketing & Communications
Remote
Posted on Monday, August 21, 2023
Mission
Within the next 12-18 months, we need the Content Marketing Lead to build and implement a dynamic content strategy that amplifies our brand, drives B2B user acquisition, and positions Ntropy Network as a thought leader in the fintech and AI space. They will create and manage diverse and engaging content, optimize it for SEO, and distribute it effectively through various channels, particularly LinkedIn and Twitter.
Outcomes
Increase Lead Generation: Develop and implement a content marketing strategy that results in a 20% increase in qualified B2B leads within the first 12 months.
Boost SEO Ranking: Use SEO strategies to ensure our site's content ranks within the top 5 results for our targeted keywords within the first 18 months.
Improve Social Media Engagement: Drive a 30% increase in LinkedIn and Twitter followers and a 50% increase in social media engagement (likes, shares, comments) within 12 months.
Position as Thought Leader: Publish at least 6 thought leadership pieces (blog posts, whitepapers, case studies, etc.) in fintech and B2B SaaS industry within the first 7 months months that receive significant industry recognition and shares.
Competencies
Must-Haves
- 2+years proven experience in B2B SaaS content marketing
-
Must have experience working in-house at a VC backed high growth fintech
as well as experience with lending.
- Track record of delivering SEO-optimized content that significantly increased website traffic and lead generation.
- Experience in managing LinkedIn and Twitter accounts for a B2B SaaS company with demonstrated results in increasing followers and engagement.
- Excellent writing and editing skills with an ability to produce engaging content.
- Demonstrated capability to work towards specific, measurable business outcomes in a timely manner
- Ability and desire to learn
Nice-to-Haves
- Previous experience in a fast-paced start-up environment.
- A strong network in the fintech industry.
- Proficiency with content management systems, SEO tools like Ahrefs, Google Analytics, and social media management tools.
If you are a motivated and results-driven marketing professional who thrives in a dynamic startup environment, this is an exciting opportunity to make a significant impact and drive the growth of our company.
London is our preferred location, we have an office here, but remote (East Coast / Europe) also works.
Join us in our mission to revolutionize the industry and deliver exceptional value to our customers.
Apply now and be part of our extraordinary team!