Director of Sales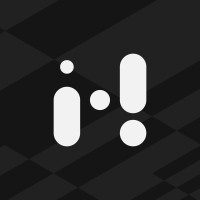 Ntropy
Sales & Business Development
New York, NY, USA
Posted on Tuesday, September 13, 2022
We are artists, hackers, physicists, engineers and entrepreneurs across industries and cultures. We are passionate about making the previously impossible, possible.
At Ntropy, we're changing the way financial data is used. We allow companies to better understand the transactions of their customers with our leading API for transaction labeling. We make it easier for developers to build amazing financial services products on top of transaction data.
We are a globally distributed team, with a focus on building culture, no matter where we are. We value coming together as often as we can. We make an effort daily to see everyone's faces virtually, and for those of us in the same city, we have weekly in-person working sessions. Not to mention, quarterly company off-sites in international locations. We care deeply about building a product that will not only make the financial lives of our customers better, but the financial lives of our employees better.
Fun
: We don't take ourselves too seriously
Ownership
: We take responsibility end to end, regardless of the outcome
Candor
: We're open with each other because we care about our relationships and our work outcomes
Exploring the opposites
: We consider various scenarios and viewpoints when making a decision
The Business Development team at Ntropy is the foundational team for Ntropy's go-to-market strategy and execution, with headquarters in New York. The team will play a pivotal role in helping establish our position in-market, as well as helping to own our category. This means being equal parts strategists and technical experts.
In this role, you will own the end-to-end relationship with the customer and be the "voice of the market," bringing relevant insights and feedback to our product team. You will ensure our current products and their applications to our customers' products are communicated clearly, and in an effective manner. You must have the ability to build strong relationships internally and externally, and go deep in the understanding of customer technical priorities.
The Business Development team will be highly visible, and the primary drivers of Ntropy product value in order to build long-term trust with our customers.
What You'll Do
Develop and grow new business within Ntropy's target market
Be a consultative partner to our customers (future and current) on their technical needs, business objectives, and future roadmaps
Negotiate and manage the end to end process for signing customer commercial terms
Contribute substantively to improving our Sales cycle and processes
Bring technical and product specific feedback to our teams internally to help inform future roadmap and priorities
Provide clear technical direction to the Customer on all aspects of Ntropy's suite of products
Establish and own relationships with every level of stakeholder, from Product to Partnerships
Be an advocate for new Ntropy features and solutions available to appropriate customers
Help uncover additional opportunities that are aligned with our go-to-market strategy + revenue goals and targets
Who We're Looking For
5+ years track record of closing new business, selling into product and technology teams
"Hustle" and "determination" are your middle-names
Have experience selling, or working with, data solutions and an ability to of API integrations
You have demonstrated success solving hard customer problems, in creative ways, that drive impact
Excellent internal and external relationship management skills. This means you are a true-team player, and have a bias towards collaboration
You are adept at prioritizing and influencing cross-functionally with all teams and functions
You have top notch communication skills with a strong ability to clearly convey technical details to both technical and non-technical audiences
You thrive when faced with challenges and have a passion for being part of the solution
Perks and Benefits
Unlimited PTO & remote work environment with flexible working hours
Competitive salary & stock options commensurate with experience
401k with 100% match up to 4% with immediate vesting and eligibility
Medical, Dental, Vision benefits (Plus membership to One Medical for all US-based employees)
A one time $800 stipend to set up your WFH spaceNew computer to get the job done
International company off-sites! (we went to a manor house in Oxfordshire in 2021 and did a surf trip in Portugal this May!)