Director of Sales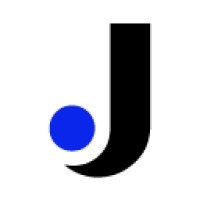 January
Sales & Business Development
New York, NY, USA
Posted on Wednesday, October 11, 2023
At January, we work to ensure that borrowers who fall behind on debt are treated with dignity. Owing to outdated processes and bad actors, traditional debt collection is rife with harassment and fraud. Our products tackle this by helping financial institutions modernize collections, giving borrowers simpler and more compassionate ways to get back on track.
As the Director of Sales, you will help us become an industry leader in existing and new markets. You'll own sales and marketing while leading and growing our existing team . You will report to our VP of Business Development and collaborate closely with numerous internal stakeholders, such as Product, Client Success, Operations, Finance, and our leadership team.
Your work will contribute to accelerating our partnerships with the largest financial institutions in the country, improving our sales playbook and creating new ones, and growing our sales and marketing teams.
We are looking for someone who thrives in figuring things out – often independently – in unchartered territory, excels at process optimization (i.e. can break down a complex system into its key components, identify friction points, and methodically improve/remove them), who enjoys collaborating with others, and who holds themselves accountable for execution.
Your impact
Grow our third party collections business through new relationships. Sign deals with top ten banks.
Set quarterly and annual sales and marketing goals and lead our team to execute on them. Work with our VP of Business Development and the leadership team to align on longer term strategy.
Own revenue operations and forecast hygiene. Oversee our sales pipeline and corresponding revenue and account estimates.
Improve our sales playbook for existing product lines.
Help identify new markets and segments we should consider. Build out new playbooks to help us succeed in these markets.
Optimize our pipeline funnel metrics, specifically meeting to qualification and qualification to close.
Build and manage high-performing sales and marketing teams.
Qualifications:
4+ years of experience driving sales teams and their success metrics, especially in cases where resource optimization was key
Experience working at a venture-backed startup. Proven track record in scaling high-growth companies.
Familiarity with B2B marketing best practices and how to leverage marketing to support sales goals.
Resourcefulness, thrives at making order out of (an appropriate amount of) chaos
Process obsession, an appreciation that over time superior processes lead to better outcomes
Effective written and oral communication skills, ability to communicate with all stakeholders and team members, regardless of seniority and department
An operational mindset, willingness to get their hands dirty and gain exposure to all facets of our of business
What we can offer you:
Pet-friendly office (only in NYC, for now!)
Competitive equity packages, giving you a chance to feel true ownership of your work
Unlimited PTO so you can take the time you need to rest and recharge
Hybrid work model, where our team comes in 2-3x a week
Flexible work hours for better work/life balance
12 weeks fully paid new parent leave program for all employees to enjoy bonding time
Free lunches for team socializing activities
Annual learning and development budget to invest in your professional growth
401k so you can invest in your future
Gym membership reimbursement
Medical, dental, and vision insurance
Free access to One Medical
Free access to the mental well-being platform Spring Health plus 3 free virtual sessions with a Spring Health licensed therapist
Commuter benefits for your travel to/from the office
Endless growth opportunity and the ability to take on new and exciting challenges
Recognitions:
Built In's Best Startups to Work For in New York (2023)
Built In's Best Startups to Work For in San Francisco (2023)
Crain's Best Places to Work in NYC (2022)
Crain's Best Places to Work in NYC (2023)
We are currently hiring for this position in our New York office.
January believes in doing its part to help close the wage gap that continues to plague much of the US workforce. We offer transparent and equitable compensation packages to all existing and future January team members.
Our base salary range for the Director of Sales role is $135,000 to $185,000. We determine the final package by considering experience, applicable education and training, and relevant skills derived throughout our interview process.This role also includes commission and a competitive equity package, giving you a chance to feel true ownership of your work.
To learn more about what it's like to work with us, check out our
Glassdoor reviews
. We think our track record speaks best.
January is an equal opportunity employer and does not discriminate on the basis of race, color, creed, ethnicity, sex, gender identity, sexual orientation, religion, disability, age, veteran status, or any other category protected by law.
At January, we believe that diversity of outlooks, demographics, identities, and life experiences enable companies to build the best products. More diversity means more empathy with different types of people. This matters a lot for us, since so many borrowers in financial distress with whom we engage come from underrepresented backgrounds. We practice what we preach and look forward to continuing to grow and build on our already diverse team.