Senior Manager of Procurement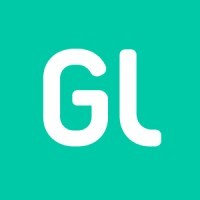 Greenlight
Operations
Atlanta, GA, USA · Remote
Posted on Tuesday, May 16, 2023
Greenlight is a fintech company that makes a debit card for kids and companion apps for the family. We proudly serve more than 6 million parents and kids, with in-app tools for sending money, setting savings goals, monitoring balances, managing chores, automating allowance, and investing.
But that's not all that we do. Here at Greenlight, we are on a mission to support parents and help every kid grow up to be financially healthy and happy. It's no small task, but it's the reason we leap out of bed every morning to come to work. Because creating a better, brighter future for kids depends on it.
We are seeking a highly experienced
Senior Manager of Procurement
to join our team. The ideal candidate will be responsible for leading procurement strategies and initiatives for the organization, working collaboratively with IT and Finance departments to ensure procurement needs are met while delivering cost savings, and managing the day-to-day operations of the procurement function. This is an individual contributor role and reports directly to the VP of FP&A.
What you will be doing:
Develop and implement strategic procurement plans and policies to support Greenlight's goals and objectives
Increasing procurement value-add through establishing best practices for competitive vendor analysis, duplicative vendor identification, and strategic and risk-based priority assessments
Source and engage reliable suppliers and vendors, focused on sourcing cloud-based Saas as well as SLA contracts (via best class sourcing methodologies)
Establish and maintain relationships with suppliers, negotiating contracts and terms of business to drive savings and quality improvements, as well as ensuring vendor compliance with established SLA's
Closely collaborating with Accounting, Compliance, FP&A, IT and Legal to create and enforce policies and procedures for engaging new and existing suppliers that reduce friction in the business while managing an appropriate level of risk
Managing requisitions through the procurement flow and providing timely communication with business stakeholders for an effective and seamless experience
Understanding and balancing internal stakeholder priorities in order to lead negotiations to secure optimal pricing and terms and conditions to drive value for Greenlight
Manage the day-to-day operations of the procurement function, including purchase order processing, contract management, and vendor performance evaluation
Monitor industry trends and best practices and identify areas for continuous improvement for procurement processes
Monitor and report on procurement performance, identifying opportunities for cost savings and process improvements
Partner with cross-functional teams to drive procurement-related projects and initiatives forward
What you should bring:
Bachelor's degree in Business Administration, Supply Chain Management, or related field; Master's degree preferred
7+ years of experience in procurement, preferably in a medium sized business environment
Proven track record of delivering cost savings through procurement initiatives
Experience negotiating contracts and managing supplier relationships
Strong understanding of procurement practices and procedures, including purchase orders, contract management, and vendor evaluation
Excellent communication skills, both written and verbal
Strong interpersonal skills with the ability to build and maintain relationships with suppliers and internal stakeholders
Demonstrated experience leading and managing teams
Now, it takes a special kind of person to join a never-been-done-before mission like ours. We need people who love working with each other because they know it makes us stronger, people who look to others and ask, "How can I help?" and then "How can we make this even better?" If you're ready to roll up your sleeves and help parents raise a generation of financially smart kids, apply to join our team today.
Greenlight is an equal opportunity employer and will not discriminate against any employee or applicant on the basis of age, race, color, national origin, gender, gender identity or expression, sexual orientation, religion, physical or mental disability, medical condition (including pregnancy, childbirth, or medical condition related to pregnancy or childbirth), genetic information, marital status, veteran status, or any other characteristic protected by federal, state or local law.