Senior Manager, People Operations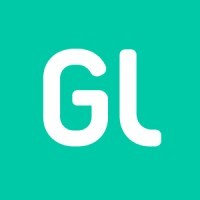 Greenlight
People & HR, Operations
Bangalore Rural, Karnataka, India
Posted on Friday, May 5, 2023
Greenlight is a fintech company that makes a debit card for kids and companion apps for the family. We proudly serve more than 6 million parents and kids, with in-app tools for sending money, setting savings goals, monitoring balances, managing chores, automating allowance, and investing.
But that's not all that we do. Here at Greenlight, we are on a mission to support parents and help every kid grow up to be financially healthy and happy. It's no small task, but it's the reason we leap out of bed every morning to come to work. Because creating a better, brighter future for kids depends on it.
We are looking to hire our first
Senior Manager, People Operations
for our new location in Bengaluru. In this role, you will work closely to support managers and leaders across several business units, the largest of which is Engineering, and directly support the growth of our team in India. You will help create and implement people initiatives, management best practices and people policies to build a high performing and engaged team.
What you will be doing:
Serve as a trusted business partner to people managers and the SVP, India Country Head, providing strategic and day-to-day guidance relating to coaching, career development, performance improvement, and processes
Develop, implement and manage people policies and compliance, working closely with the US-based People team and India leadership
Interface regularly with payroll and benefits partners in order to ensure we optimizing our benefits for the best employee experience
Be a day to day contact for employees for any people-related issues, including pay and benefits
Act as a thought partner to managers to continually improve engagement on their teams
Work closely with Recruiting to ensure a best-in-class hiring and onboarding process
Continually promote, reinforce and hold managers and employees accountable to Greenlight's values
What you should bring:
7+ years of Human Resources or other relevant professional experience showing growth in scope and performance throughout your career
5+ years experience in a role directly supporting employees, ideally at quickly growing technology company
Bachelor's degree in Human Resources, Business Administration or related field or a combination of relevant education / professional experience.
Excellent communication skills- both verbal and written.
Strong Knowledge of local employment laws and the ability to advise and apply those laws and standards.
The ability to be adaptable and manage a fast- paced, high change environment. You need to be able to prioritize quickly and effectively in this role.
You must be highly self-motivated, proactive and self-sufficient.
Experience with goal setting, ideally with OKRs and experience with performance management best practices.
Experience supporting managers and employees through times of change. Change management skills will be critical in this role.
Knowledge of DEI best practices and experience helping to build and support an inclusive company culture and work environment.
This role is expected to be onsite in our office at least 50% of the time.
Now, it takes a special kind of person to join a never-been-done-before mission like ours. We need people who love working with each other because they know it makes us stronger, people who look to others and ask, "How can I help?" and then "How can we make this even better?" If you're ready to roll up your sleeves and help parents raise a generation of financially smart kids, apply to join our team today.
Greenlight is an equal opportunity employer and will not discriminate against any employee or applicant on the basis of age, race, color, national origin, gender, gender identity or expression, sexual orientation, religion, physical or mental disability, medical condition (including pregnancy, childbirth, or medical condition related to pregnancy or childbirth), genetic information, marital status, veteran status, or any other characteristic protected by federal, state or local law.