Risk Management Specialist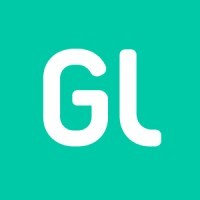 Greenlight
Bengaluru, Karnataka, India
Posted on Tuesday, April 25, 2023
Greenlight is a fintech company that makes a debit card for kids and companion apps for the family. We proudly serve more than 6 million parents and kids, with in-app tools for sending money, setting savings goals, monitoring balances, managing chores, automating allowance, and investing.
But that's not all that we do. Here at Greenlight, we are on a mission to support parents and help every kid grow up to be financially healthy and happy. It's no small task, but it's the reason we leap out of bed every morning to come to work. Because creating a better, brighter future for kids depends on it.
We are looking for a Risk Management Specialist to join Greenlight's Risk Operations team. In this role, you will be responsible for reviewing and assessing accounts for the purpose of loss previous and risk mitigation. You will have the opportunity to partner with multiple departments across the organization including but not limited to; customer service, risk management, data, and strategy teams to support a growing and evolving organization.
This position reports to the Manager, Risk Operations.
What you will be doing:
Perform detailed analysis of high-risk add funds, purchases, and money movement via real time queues.
Resolve Fraud Alerts in a timely manner to mitigate potential revenue losses and customer harm.
Support customer calls/inquiries escalated from Customer Service Representatives.
Maintain performance standards set by the business to ensure efficiencies and accurate decision making.
Determine existing fraud trends by analyzing accounts and transaction patterns and share feedback on observations.
Recommend best practices based on observation of changing patterns and trends.
Identify fraud rule and fraud system improvements to mitigate fraud loss and increase department efficiency while maintaining good customer experience.
Respond to banking partner inquiries regarding suspicious card activity as needed.
Interact with external customers to validate information provided to supplement the CIP process and transaction validation
What you should bring:
2+ years experience in a risk review environment
Knowledge of back-end systems supporting consumer transactions and operational procedures
Understanding of Risk Assessment Methodologies
Strong analytical, research, and attention to detail skills
Ability to adjust to a rapidly changing environment
Ability to work independently as part of a team
Excellent written, verbal, and interpersonal communication skills
Self- Starter who proactively seeks learning and development opportunities
Proficiency in Google apps and fraud solutions providers (LexisNexis, IDology, Zendesk etc.)
Bachelor's degree required or equivalent work experience
Now, it takes a special kind of person to join a never-been-done-before mission like ours. We need people who love working with each other because they know it makes us stronger, people who look to others and ask, "How can I help?" and then "How can we make this even better?" If you're ready to roll up your sleeves and help parents raise a generation of financially smart kids, apply to join our team today.
Greenlight is an equal opportunity employer and will not discriminate against any employee or applicant on the basis of age, race, color, national origin, gender, gender identity or expression, sexual orientation, religion, physical or mental disability, medical condition (including pregnancy, childbirth, or medical condition related to pregnancy or childbirth), genetic information, marital status, veteran status, or any other characteristic protected by federal, state or local law.