Product Manager, New Products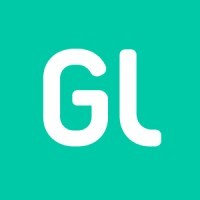 Greenlight
Product
Atlanta, GA, USA · Remote
Posted on Friday, March 3, 2023
Greenlight is a fintech company that makes a debit card for kids and companion apps for the family. We proudly serve more than 6 million parents and kids, with in-app tools for sending money, setting savings goals, monitoring balances, managing chores, automating allowance, and investing.
But that's not all that we do. Here at Greenlight, we are on a mission to support parents and help every kid grow up to be financially healthy and happy. It's no small task, but it's the reason we leap out of bed every morning to come to work. Because creating a better, brighter future for kids depends on it.
We are looking for a
Product Manager, New Products
who will be responsible for helping manage the company's new product growth efforts and driving the development and execution of new products, services, and processes. This includes identifying new opportunities for growth, building partnerships, conducting research, and working with cross-functional teams to bring new ideas to Greenlight families.
In this role, you will take ownership in building new capabilities that create money conversations and take us directly into the heart of a family oriented community with the goal of driving engagement, awareness and adoption. We are looking for a leader and team player that can not only create impact with existing levers within the product but also discover and develop new levers to unlock the tremendous opportunity in building financial literacy in all families.
What you should bring:
Work with R&D to identify and validate new product opportunities by creating hypothesis, conducting experiments, and leveraging data to drive business and product decisions
Build and leverage partnerships. You will not only work cross-functionally with engineering, design, data science, and other product areas, but will also work with marketing leadership across the Acquisition, Life Cycle Marketing, and Product Marketing teams.
Drive growth by creating new experiences that increase the virality of the product and build mission-based customer engagement.
Lead discovery on new channel relationships and develop effective campaign strategy
Develop and execute multi-channel plans to drive new customer acquisition, determining the optimal channel mix, creative message, and budget allocation.
Conduct research to identify external opportunities to expand and optimize new family growth and engagement.
Attend community events and participates in local outreach efforts to build community
Support local partners and organizations to increase program outreach and growth
Plan and execute promotional events and campaigns to drive enrollment and participation
Track and analyze program engagement and participation data to inform future growth effort
What you should bring:
You have 3+ years of Product Management and GTM experience, with strong digital consumer (B2C) experience required. Mobile app and/or payments experience preferred.
You are an expert at driving growth leveraging new products and new distribution channels
Experience creating product roadmap(s) from conception to launch, defining product requirements and executing GTM strategy.
Ability to solve ambiguous problems that solve user needs and build successful businesses
Proven self-starter able to work independently
You are insatiably curious about consumer behavior and desire to learn about those behaviors from talking to customers, gathering data, and using other resources to develop a hypothesis and validate it.
Working cross-functionally is a way of life for you. You thrive in environments where you must bring different disciplines and points of view together and balance competing priorities and deadlines.
You act. You know how to make things happen and figure out workarounds when the team hits roadblocks. You anticipate and plan for potential major problems. You are a creative and scrappy problem solver.
Above all, you have a growth mindset and are goal-oriented.
Now, it takes a special kind of person to join a never-been-done-before mission like ours. We need people who love working with each other because they know it makes us stronger, people who look to others and ask, "How can I help?" and then "How can we make this even better?" If you're ready to roll up your sleeves and help parents raise a generation of financially smart kids, apply to join our team today.
Greenlight is an equal opportunity employer and will not discriminate against any employee or applicant on the basis of age, race, color, national origin, gender, gender identity or expression, sexual orientation, religion, physical or mental disability, medical condition (including pregnancy, childbirth, or medical condition related to pregnancy or childbirth), genetic information, marital status, veteran status, or any other characteristic protected by federal, state or local law.