Senior Mobile Engineer, iOS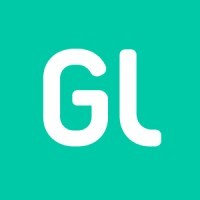 Greenlight
Software Engineering
Bengaluru, Karnataka, India
Posted on Saturday, July 9, 2022
Greenlight is a fintech company that makes a debit card for kids and companion apps for the family. We proudly serve more than 6 million parents and kids, with in-app tools for sending money, setting savings goals, monitoring balances, managing chores, automating allowance, and investing.
But that's not all that we do. Here at Greenlight, we are on a mission to support parents and help every kid grow up to be financially healthy and happy. It's no small task, but it's the reason we leap out of bed every morning to come to work. Because creating a better, brighter future for kids depends on it.
We are looking for a
Senior Mobile Engineer
with experience building and shipping iOS applications. The ideal candidate understands mobile application design and development, and enjoys implementing features from the ground up. You have proven debugging and performance testing skills. You are comfortable working in a fast paced, high-growth environment and you want to do more than write code.
This role reports to an Engineering Manager.
Technologies we use:
Swift development using Xcode
RESTful services
Coordinator + MVVM architecture
UIKit
PromiseKit
Bitrise
Fastlane
Swift Package Manager/Cocoapods
What you will be doing:
You will be involved in full-cycle development of Greenlight's native mobile application and features.
Design, build, and maintain mobile applications and services across the Greenlight platform.
Ensure performance, code quality, testing, and stability of the application.
Collaborate with various members of the engineering team to build new features at scale.
Provide guidance on Apple's design principles, latest technology trends, and interface guidelines through collaboration with the design team.
Work across the product and engineering teams to define functional specs and designs for initiatives.
Improve engineering tooling, process, and standards to enable faster, more consistent, more reliable, and highly repeatable application delivery.
Design and develop mobile SDK frameworks or common libraries.
Participate in the on-call process to ensure that our families have a great experience.
What you should bring:
BS degree in Computer Science or equivalent work experience
5+ years software development experience, 4+ year with iOS and Swift
Experience working on applications that communicate with networking APIs
Contributed to or published an app on the Apple App Store
Ability to ship mission critical features with high confidence
Insight on development implications during feature research and planning stages
Passion for implementing high quality native UI mobile experiences
Demonstrated desire to work collaboratively with a high performing cross-functional team
Experience with version control tools and knowledge of automated build systems
Comprehensive understanding of Agile scrum development process
Familiarity with issue and project tracking tools
Experience with SDK or library development
Fluency in English, both written and oral
Now, it takes a special kind of person to join a never-been-done-before mission like ours. We need people who love working with each other because they know it makes us stronger, people who look to others and ask, "How can I help?" and then "How can we make this even better?" If you're ready to roll up your sleeves and help parents raise a generation of financially smart kids, apply to join our team today.
Greenlight is an equal opportunity employer and will not discriminate against any employee or applicant on the basis of age, race, color, national origin, gender, gender identity or expression, sexual orientation, religion, physical or mental disability, medical condition (including pregnancy, childbirth, or medical condition related to pregnancy or childbirth), genetic information, marital status, veteran status, or any other characteristic protected by federal, state or local law.