VP, Security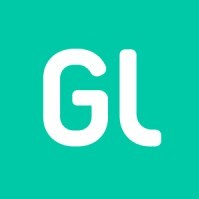 Greenlight.com
Remote
Posted on Saturday, September 30, 2023
Greenlight is the leading family fintech company on a mission to help parents raise financially smart kids. We proudly serve more than 6 million parents and kids with our award-winning banking app for families. With Greenlight, parents can automate allowance, manage chores, set flexible spend controls, and invest for their family's future. Kids and teens learn to earn, save, spend wisely, and invest.
At Greenlight, we believe every child should have the opportunity to become financially healthy and happy. It's no small task, and that's why we leap out of bed every morning to come to work. Because creating a better, brighter future for the next generation depends on it.
We are looking for a VP, Security to be a key member of our executive leadership team and will be responsible for leading and building our security engineering team, defining, implementing, and managing all aspects of our security program. You will play a critical role in safeguarding our systems, data, and customer information while ensuring compliance with relevant regulations and industry standards, with a particular focus on key security audits.
This role reports to our Chief Technology Officer.
Your day-to-day:
Provide strong technical leadership to the security engineering team, setting the vision, strategy, and direction for security initiatives.
Design and oversee the development of secure systems, applications, and infrastructure, incorporating security by design principles.
Establish and enforce security policies and procedures, ensuring they are consistently followed throughout the engineering organization.
Lead vulnerability assessments and penetration testing efforts, and ensure timely resolution of identified security issues through collaboration with engineering teams and PDLC.
Evaluate, select, and implement security tools and technologies to enhance the organization's security posture, with a focus on automation and engineering integration.
Develop and manage an incident response plan, and lead investigations and responses to security incidents or breaches, collaborating closely with engineering teams.
Ensure the organization complies with relevant security regulations and standards, including key security audits such as SOC 2, SOX, and others applicable to the fintech industry, by embedding compliance into engineering processes.
Establish key performance indicators (KPIs) and regularly report on security metrics and the overall state of security to executive leadership, highlighting engineering contributions.
Promote a culture of security awareness throughout the engineering organization, providing guidance and training on secure coding practices.
Evaluate and manage the security posture of third-party vendors and partners, ensuring they meet the standards required by key security audits.
Develop and manage the security engineering budget, allocating resources effectively to meet security objectives.
What you'll bring to the team:
Bachelor's degree in Computer Science, Information Security, or a related field (Master's degree preferred).
10+ years of relevant experience in Information Security
Proven experience in the fintech industry is highly desirable.
Industry certifications such as CISSP, CISM, or CISA are a plus.
Strong knowledge of security frameworks and standards (e.g., NIST, ISO 27001).
Demonstrated ability to stay current with evolving security threats and best practices and translate them into engineering solutions.
Excellent communication and interpersonal skills, with the ability to collaborate across engineering teams and communicate security concepts effectively.
Proven managerial track record. You have experience hiring, developing and managing high performing teams.
Work perks at Greenlight:
Medical, dental, vision, and HSA match
Paid life insurance, AD&D, and disability benefits
Traditional 401k with company match and Roth IRA
Unlimited PTO
Paid company holidays and pop-up bonus holidays
Wellness & professional development stipends
Mental health resources
1:1 financial planners
Fertility healthcare
100% paid parental and caregiving leave, plus cleaning service and meals during your leave
Flexible WFH, both remote and in-office opportunities
Fully stocked kitchen, catered lunches, and occasional in-office happy hours
Employee resource groups
Who we are:
It takes a special team to aim for a never-been-done-before mission like ours. We're looking for people who love working together because they know it makes us stronger, people who look to others and ask, "How can I help?" and then "How can we make this even better?" If you're ready to roll up your sleeves and help parents raise a financially smart generation, apply to join our team.
Greenlight is an equal opportunity employer and will not discriminate against any employee or applicant based on age, race, color, national origin, gender, gender identity or expression, sexual orientation, religion, physical or mental disability, medical condition (including pregnancy, childbirth, or a medical condition related to pregnancy or childbirth), genetic information, marital status, veteran status, or any other characteristic protected by federal, state or local law.