Head of Performance Marketing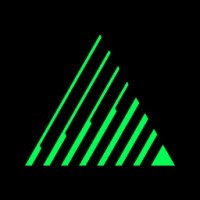 Evergreen Money
Marketing & Communications
Miami, FL, USA
Posted on Wednesday, September 20, 2023
About the opportunity:
Evergreen Money is focused on changing how financial platforms are built by creating a seamless and integrated experience for our customers. We are focused on solving problems that will make way for new and better financial products. Evergreen Money is led by Bill Harris, the founding CEO of PayPal, Personal Capital, and ONE.
About the Role:
Evergreen Money is seeking a Head of Performance Marketing to craft our entire customer acquisition strategy. In this role, you will be responsible for developing our paid acquisition strategy, building and managing an in-house team, defining and executing a testing roadmap, and be responsible for delivering and reporting on all growth KPI's. This role reports directly to the CEO.
In this role, you will have the opportunity to:
Team Leadership: Cultivate and guide a high-performing performance team, offering steadfast guidance, mentorship, and unwavering support to achieve our company's ambitious goals.
Collaboration: Partner with Lifecycle, Organic, Compliance, Product, and Engineering to ensure we drive consistent & effective marketing campaigns.
Performance Strategy & Optimization: Be the driving force behind all facets of paid media campaigns, relentlessly refining performance and optimizing ROI. Harness A/B testing, audience segmentation, and bid management strategies to elevate our campaigns.
Spend Management: Keep a vigilant eye on spending, dissect performance metrics, and furnish regular reports to key stakeholders, fostering transparency and strategic collaboration.
Lifetime Value: Unleash your financial acumen in balancing short and long-term performance, navigating the intricate dance between CAC and LTV to drive exceptional results.
To be successful in this role, it would help if you have the following:
Proven Experience: 8+ years of hands-on performance marketing experience. Your track record in scaling consumer-focused companies is a must. DTC App and/or Fintech experience a plus
Leadership Skills: Proven ability to lead and inspire a team, fostering a culture of performance, collaboration, and continuous improvement.
Paid Expertise: Proven-track record overseeing entire performance marketing program, Paid Social & Search experience is a must. Direct Mail, Apple Search Ads, UAC, and app marketing are a big plus.
Analytical Mindset: With robust analytical skills, you're the maestro of data-driven decision-making. Experience optimizing to ROAS or LTV. Excel skills are a must, SQL a plus.
Creative: Ability to develop innovative marketing strategies and campaigns that stand out in a competitive market. Experience optimizing ads, landing pages, and other parts of the funnel are a must.
Adaptability: Thrives in a fast-paced landscape and can pivot strategies to capitalize on emerging opportunities.