Head of Organic Marketing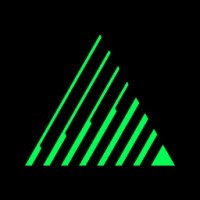 Evergreen Money
Marketing & Communications
Miami, FL, USA
Posted on Wednesday, September 20, 2023
About the opportunity:
Evergreen Money is focused on changing how financial platforms are built by creating a seamless and integrated experience for our customers. We are focused on solving problems that will make way for new and better financial products. Evergreen Money is led by Bill Harris, the founding CEO of PayPal, Personal Capital, and ONE.
About the Role:
Evergreen Money is seeking a Head of Organic Marketing to craft our entire customer journey through organic strategies. In this role, you will be responsible for building and managing our social media presence, enhancing Evergreen's publicity and visibility through PR and other tactics, curating editorial & website content, optimizing SEO strategies, and be responsible for delivering and reporting on all organic KPI's. This role reports directly to the CEO.
In this role, you will have the opportunity to:
Team Leadership: Cultivate and guide a high-performing performance team, offering steadfast guidance, mentorship, and unwavering support to achieve our company's ambitious goals
Collaboration: Partner with Lifecycle, Paid, Compliance, and Product to ensure we have an effective and consistent online presence.
Organic Strategy & Optimization: Take the helm in conceptualizing and executing the organic marketing strategy, seamlessly weaving it into our overarching vision.
Content Mastery: Become the guardian of our content ecosystem, curating and overseeing the creation of impactful, engaging, and relevant content that captivates our target audience across diverse channels.
SEO Wizardry: Unleash your SEO expertise to elevate our visibility, rankings, and organic traffic. Drive comprehensive keyword research, implement intricate on-page and off-page optimization strategies, and champion SEO best practices.
Social Media Architect: Lead the charge in sculpting our social media narrative, constructing compelling stories, and fostering engagement across platforms that resonate with our brand ethos and resonate with our audience.
Partnership Catalyst: Cultivate strategic alliances internally and externally, leveraging partnerships, influencer collaborations, and content syndication to amplify our reach and magnify our impact.
To be successful in this role, it would help if you have the following:
Proven Experience: 8+ years of hands-on organic marketing experience. Your track record in scaling consumer-focused companies is a must. Your track record in scaling consumer-focused companies is a must. DTC App and/or Fintech experience is a plus.
Leadership Skills: Proven ability to lead and inspire a team, fostering a culture of performance, collaboration, and continuous improvement.
Organic Expertise: Your prowess is crafting content strategies that resonate, wielding the intricacies of SEO, sculpting social media narratives, orchestrating captivating email campaigns, and orchestrating strategic partnerships.
Analytical Mindset: With robust analytical skills, you're the maestro of data-driven decision-making. Experience using GA, SEO tools, and Social Media monitoring tools are a must.
Creative: Ability to develop innovative marketing strategies and campaigns that stand out in a competitive market. Experience optimizing landing pages and other parts of the funnel are a plus.
Adaptability: Thrives in a fast-paced landscape and can pivot strategies to capitalize on emerging opportunities.