Web Designer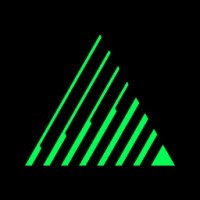 Evergreen Money
Software Engineering, Design
Miami, FL, USA
Posted on Friday, August 18, 2023
About the role:
As a Web Designer, you will play a pivotal role in shaping our online presence, transforming ideas into captivating designs, and ensuring an intuitive and engaging user journey. You will combine aesthetics with functionality and deliver exceptional web experiences to our audience.
In this role, you will have the opportunity to:
Design, build and maintain new landing pages
Lead the execution of digital initiatives as they relate to the website
Work cross-functionally to build a conversion-focused web strategy
Ownership of creation, revisions, maintenance, and website change.
Cross-browser and cross-device testing to ensure there is zero website downtime for customers
To be successful in this role, it would help if you have the following:
3+ years of relevant work experience in web design
Strong eye for design - the ability to quickly conceptualize and mockup creative ideas
A thoughtful approach to landing page optimization and user conversion
Desire to deliver pixel-perfect, fully responsive web experiences
Proficiency in web-based content creation tooling (Plasmic, Webflow, Unbounce, or similar)
Proficiency in modern design delivery tools (Figma or willing to learn)
Proficiency in using CMS (Prismic, Contentful, or similar)
Understanding of design systems
Knowledge of e-mail marketing design and development
A collaborative teammate, a fast learner with a positive and can-do attitude
Growth mindset: You've never met a tool/skill you didn't want to learn
Proficiency in HTML and CSS is a plus!