Manager, Paid Search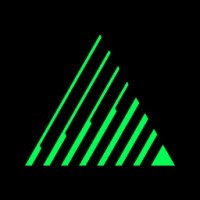 Evergreen Money
Marketing & Communications
Miami, FL, USA
Posted on Friday, August 18, 2023
About the opportunity:
Evergreen Money is focused on changing how financial platforms are built by creating a seamless and integrated experience for our customers. We are focused on solving problems that will make way for new and better financial products. Evergreen Money is led by Bill Harris, the founding CEO of PayPal, Personal Capital, and ONE.
About the Role:
The Paid Search Manager will be responsible for creating and managing the full Search ecosystem at Evergreen. This role is highly collaborative and will be a key stakeholder in Evergreen's growth goals.
In this role, you will have the opportunity to:
Develop and implement comprehensive paid search strategies using Google Ads, Bing Ads, and Apple Ads focusing on optimizing campaign performance, maximizing click-through rates
Lead keyword research, ad copy creation, and landing page optimization to ensure alignment with campaign objectives and target audience
Manage and monitor paid search campaigns, budgets, and bids across various platforms, continuously optimizing for better performance and ROI
Conduct A/B testing of ad creatives, landing pages, and targeting to drive continuous improvement and stay ahead of industry trends
Utilize analytics tools to analyze campaign data, extract actionable insights, and present performance reports to stakeholders
Collaborate with the design and content teams to ensure ad creatives and landing pages are aligned with campaign goals and brand messaging
To be successful in this role, it would help if you have the following:
4+ years of hands-on experience with paid search, preferably in an agency or startup environment
Proven experience with bid management, budget allocation, and campaign optimization techniques, including LTV optimization
Proficiency in using analytics tools (e.g., Google Analytics) to track and measure campaign performance
Strong Excel skills, including pivot tables & vlookups
Strong analytical skills and the ability to derive insights from data to inform decision-making
Ability to work independently and as part of a high-growth team, with the ability to project manage multiple cross-functional projects
Exceptional team player - the role requires cooperation with your team members and other departments and roles at Evergreen
Experience with Mobile Apps is a plus
Experience with other parts of Google Ecosystem is a plus (UAC, Discovery, Youtube)