Manager, Fraud Operations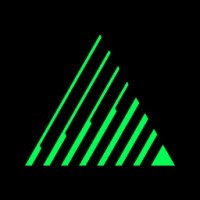 Evergreen Money
Accounting & Finance, Operations
Miami, FL, USA
Posted on Friday, August 18, 2023
Evergreen is seeking an experienced Fraud Operations Manager with expertise in reporting, fraud rules, and alerts. As a Fraud Manager, you will play a critical role in shaping strategy, protecting our organization from fraudulent activities, and mitigating potential risks. Your primary responsibility will be to create and implement effective fraud prevention strategies, analyze and investigate suspicious transactions, and identify fraudulent patterns.
Responsibilities:
Conduct a thorough analysis of transactional data to detect and investigate potential fraudulent activities.
Monitor and review fraud alerts and reports from various sources to identify and respond to suspicious activities promptly.
Develop and implement fraud detection rules and algorithms to enhance our fraud prevention capabilities.
Collaborate with cross-functional teams, including Risk Management, IT, and Operations, to identify vulnerabilities and implement fraud prevention measures.
Maintain a comprehensive understanding of industry trends, fraud schemes, and emerging technologies to stay ahead of potential risks.
Generate detailed reports on fraudulent activities, trends, and losses and present findings to management and stakeholders.
Work closely with law enforcement agencies, as required, to support investigations and legal actions against fraudulent activities.
Provide training and guidance to other team members on fraud prevention techniques, tools, and best practices.
Qualifications:
Bachelor's degree in a relevant field (e.g., Computer Science, Business Administration, Finance) or equivalent work experience.
Proven experience as a Fraud Manager or in a similar role, with a strong understanding of fraud detection, reporting, and prevention techniques.
Proficiency in utilizing fraud management tools, systems, and software applications.
Solid knowledge of fraud detection rules, risk assessment methodologies, and regulatory compliance.
Strong analytical skills with the ability to interpret complex data sets, identify trends, and detect irregularities.
Familiarity with technical aspects of fraud prevention, such as data analysis, data mining, SQL, and scripting languages.
Excellent communication skills, both written and verbal, with the ability to present findings to both technical and non-technical stakeholders.
Detail-oriented mindset with the ability to work independently and meet deadlines.
Professional certifications in fraud prevention, such as Certified Fraud Examiner (CFE) or Certified Fraud Specialist (CFS), are a plus.