Sr. Site Reliability Engineer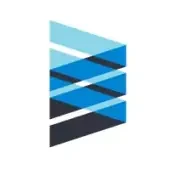 Envestnet
Software Engineering
Raleigh, NC, USA
Posted on Friday, September 22, 2023
It's fun to work in a company where people truly BELIEVE in what they're doing!
We're committed to bringing passion and customer focus to the business.
Job Description Summary:
Envestnet | Yodlee is seeking a talented and passionate Sr. Site Reliability Engineer (Architect) to join the Site Reliability team. This team is responsible for responsible for the stability, security, and availability of our enterprise financial applications and services.
If you love the idea of working in a Fintech company with the environment and excitement of a start-up where you are making everyday impact - then read on.
A Sr. Site Reliability Engineer (Architect) will understand that security is priority one, but must not undermine availability, reliability, or performance. The services and applications provided by Yodlee are relied upon by the most prominent financial institutions in the world. Our ambition is to achieve both security and availability while enhancing user experience.
Job Description:
·

Architecting and c
reating automation tools around deployment, testing, infra monitoring
·
Application and Infrastructure testing (functional, performance, reliability, and failover)
·
Application configuration management and deployment participation
·
Troubleshooting environment related issues (response times, connectivity, authentication, authorization, configuration, etc.)
·
Application metrics and operational intelligence
·
Team collaboration and development tools (i.e. issue tracking, source code repository, monitoring, etc.)
·
Collaboration with supporting teams (cloud engineers, database administrators, network engineers, security office, and more)
·
Cloud Infrastructure (networking, load balancers, VPC)
·
Physical Network ACL and VIP design and requirements
·
Communication with business partners regarding significant
·
Bachelors or Master's degree in Computer Science or related field, from reputed institutions
·
Possess at least 5 years of site reliability experience
·
Has experience with scripting and automation frameworks.
·
You consider security of utmost importance and can walk the walk.
·
Strong experience with DevOps tools, processes, and culture (CI/CD, infra-as-code).
·
Solid experience monitoring, supporting and tuning a production application stack.
·
Hands on experience with cloud hosting technologies (E.g., AWS, Azure, Google).
·
Strong experience with containerization platforms (Docker, Kubernetes).
·
You have deep experience architecting and implementing CI & CD structures.
·
You want to support full-stack solutions, including applications, servers, networks, data pipelines and data platforms.
·
Has excellent troubleshooting skills.
·
Can demonstrate an objective, data-driven approach to problem-solving.
·
Can demonstrate excellent collaboration and communication skills.
·
You take a practical and iterative approach to improvement, making small changes and testing for effect.
·
Possesses experience working across silos in change-controlled environment.
·
Previously worked with a globally-distributed workforce.
·
Experience working in a product development company in FinTech domain
·
Cloud (AWS, Azure, GCP) technical certifications preferred
·
Experience with RDBMS, data modelling
·
Experience in Financial Domain
If you like wild growth and working with happy, enthusiastic over-achievers, you'll enjoy your career with us!