Accounting Manager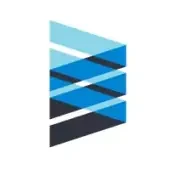 Envestnet
Accounting & Finance, Sales & Business Development
Denver, CO, USA
Posted on Friday, September 22, 2023
It's fun to work in a company where people truly BELIEVE in what they're doing!
We're committed to bringing passion and customer focus to the business.
Job Description Summary:
Envestnet, Inc. (NYSE:ENV) is a leading independent provider of technology‐enabled investment and practice management solutions to financial advisors who are independent, as well as those who are associated with small or mid‐sized financial advisory firms and larger financial institutions. Envestnet's technology is focused on addressing financial advisors' front, middle, and back‐office needs. Envestnet is headquartered in Chicago.
Job Description:
We are looking for a motivated Accounting Manager to oversee the day-to-day accounting over revenue, AR, billing, and sales commission activities within the Finance organization. This position is essential to ensuring the highest level of financial reporting accuracy through the maintenance of internal systems and adherence to financial reporting processes. This is a great position for those who want to grow their accounting career, gain experience mentoring staff and thrive in a fast paced environment.
Responsibilities:
Prepare or review journal entries and account reconciliations related to revenue, AR, sales commission and other balance sheet and income statement accounts.
Review sales contracts and assist with the preparation or review of revenue checklists and various accounting documentation.
Demonstrate a detailed understanding of U.S. GAAP as applicable; ensures the team is in compliance with approved technical accounting policies; assists with the implementation of approved new technical accounting policies.
Review, investigate, document and correct errors and inconsistencies in financial entries, documents, and reports.
Review the work of Staff or Senior Accountants to ensure compliance with accounting policies.
Analyze complex issues during the close process and provide recommendations to management. Identifies and recommends significant close efficiencies, mapping out and implementing subsequent process changes.
Perform in-depth analysis of financial statements to provide timely and accurate income statement and balance sheet variance explanations.
Possesses an in-depth knowledge of processes occurring in the field and proactively recommends potential changes to policy and/or processes.
Assist with the development of and adherence to SOX and substantive audit documentation requirements. Assist with the management of quarterly and annual Financial and SOX audit.
Assist with the management of the team to ensure close activities are on schedule.
Lead various special projects and ad-hoc requests as needed or assigned.
Requirements:
Bachelor's degree in Accounting or Finance required, CPA required.
5+ years of accounting experience is required, public accounting experience is preferred.
A high degree of organization, accuracy and attention to detail.
Demonstrated leadership and vision in managing staff groups and major projects or initiatives.
Excellent interpersonal skills and a collaborative management style
Technical and operational knowledge of U.S. GAAP.
Knowledgeable regarding SOX and interactions with external auditors.
Ability to execute in a dynamic and demanding environment by demonstrating organizational, interpersonal, communication, problem-solving, multi-tasking, and prioritization skills.
Demonstrated initiative, works well under pressure, highly detail oriented, self-motivated with the ability to follow through and implement process improvement.
Strong skills with Microsoft Office software tools
Envestnet offers the following exceptional benefits: competitive compensation, 401k, unlimited snacks, flexible hours/paid time off, and excellent health/dental/vision insurance. We treat our employees well and offer tremendous growth opportunities. Challenging work pushes our people to be creative in a casual environment that is caring, fun, and collaborative. We believe that when you have smart, happy people working together you can produce something special.
Envestnet is an equal opportunity employer.
If you like wild growth and working with happy, enthusiastic over-achievers, you'll enjoy your career with us!