Systems Administrator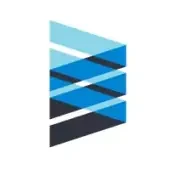 Envestnet
Software Engineering, IT
Raleigh, NC, USA
Posted on Friday, September 22, 2023
It's fun to work in a company where people truly BELIEVE in what they're doing!
We're committed to bringing passion and customer focus to the business.
Job Description Summary:
Envestnet, Inc. (NYSE:ENV) is a leading independent provider of technology‐enabled investment and practice management solutions to financial advisors who are independent, as well as those who are associated with small or mid‐sized financial advisory firms and larger financial institutions. Envestnet's technology is focused on addressing financial advisors' front, middle, and back‐office needs. Envestnet is headquartered in Chicago
Job Description:
Birds Eye View of the Role
Envestnet | Yodlee is seeking a talented and passionate Systems Administrator to join the Corporate IT team. This team is responsible for managing Windows Servers and Management tools associated with Windows servers.

If you love the idea of working in a Fintech company with the environment and excitement of a start-up where you are making everyday impact - then read on.
A Systems Administrator will provide critical IT support for all corporate infrastructure with multiple offices and departments across the company. The ideal candidate will assist with Level 2 and 3 support requests for the Level 1 Helpdesk technologists with any issues or support as well as actively participate and support ongoing company projects and firm initiatives. The candidate will also interact with internal managers and departments and must be able to communicate issues and break\fix issues concisely with individuals.
Job Responsibilities:
Install, configure, and administer Windows based server hardware, operating system, and applications.

Provision and manage deployment, support, administration, and replacement of servers (physical/virtual), networking devices, NAS/SAN storages, etc.

Continuously monitor to verify the health, integrity, and availability of all IT infrastructure and perform proper capacity planning for current and future demands of IT services.

Apply OS patches and upgrades on a regular basis and upgrade administrative tools and utilities.

Manage configuration changes effectively, transitioning new or changed IT services into production with minimal service operational disruption.

Repair and recover from hardware or software failures. Coordinate and communicate with impacted internal constituencies.

Experience working with SSO (Single Sign On ) for application management a plus.

As part of the responsibilities for this role, you will understand and readily support Envestnet's established corporate business practices, policies, internal controls and procedures designed to create value or minimize risk.

Experience with working with 3rd party vendors to assist with installation, break\fix, migrations.
Must Have:
Minimum 5-7 years of experience with server administration and general server based administrative tools.

Strong knowledge and hands-on experience working with Microsoft Windows 2008/2012/2016 Active Directory; and Microsoft/VMWare ESXi virtual environment.

Working knowledge of Windows Group Policy, Powershell, and Windows Security

Experience in administration, maintenance and troubleshooting of Microsoft O365, Exchange, Intune, Azure Active Directory.

Experience working with monitoring, backup, anti-virus/anti-spam systems.

Experience in troubleshooting hardware (Server Systems) and software.

Strong knowledge of Microsoft Intune for both MDM administration and Windows based workstation patching.

Experience in Microsoft SCCM for Windows server patching and maintenance of the server OS.

Ticketing Tool: SAManage/ServiceNow or any similar tool exposure

Basic Knowledge on Linux

Working knowledge of TCP/IP, DNS, DHCP, routing, FTP, WAN/LAN/VLANs, and VPAbility to work occasional nights and weekends as required
Nice To Have:
Experience working in a product development company in FinTech domain

Agile scrum methodologies

Experience in Financial Domain

ITIL Process Framework awareness/exposure
Why Choose Envestnet|Yodlee
Be a member of a leading financial services and products innovation company

Competitive Compensation/Total Reward Packages that include:

Health Benefits (Health/Dental/Vision)

Paid Time Off (PTO) & Volunteer Time Off (VTO)

401K – Company Match

Annual Bonus Incentive

Tuition Reimbursement

Working on global projects with team members all over the world!

Opportunity to work with top tiered clients, global 500 companies and startups

Work with diverse, energetic, team members who respect each other and celebrate differences

The best work location in Raleigh NC at One Glenwood with unlimited snacks!
Envestnet | Yodlee is an equal opportunity employer. We do not discriminate on the basis of race, religion, color, national origin, gender, sexual orientation, age, marital status, veteran status, or disability status.
If you like wild growth and working with happy, enthusiastic over-achievers, you'll enjoy your career with us!