Client Billing Associate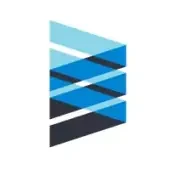 Envestnet
Denver, CO, USA
Posted on Friday, September 22, 2023
It's fun to work in a company where people truly BELIEVE in what they're doing!
We're committed to bringing passion and customer focus to the business.
Job Description Summary:
Envestnet, Inc. (NYSE:ENV) is a leading independent provider of technology‐enabled investment and practice management solutions to financial advisors who are independent, as well as those who are associated with small or mid‐sized financial advisory firms and larger financial institutions. Envestnet's technology is focused on addressing financial advisors' front, middle, and back‐office needs. Envestnet is headquartered in Chicago.
Job Description:
Responsibilities
Responsible for all billing work on specific clients including fee billing analysis, trouble shooting, adjustment billing, fee billing procedural documentation and process analysis.
Processing client billings with all available custodians.
Reconciling current billing dashboard with client fee account debits.
Compiling and analyzing billing data on a monthly basis related to revenue recognition.
Assist in financial and SOX audits quarterly and annually.
Special projects as needed.
Adhere to and apply Envestnet legal, compliance, risk, business continuity and administrative policy within the role and department(s) including the timely completion of training & awareness, affirmations and testing as requested.
As part of the responsibilities for this role, you will understand and readily support Envestnet's established corporate business practices, policies, internal controls and procedures designed to create value or minimize risk.
Minimum Requirements
Bachelor's degree in Finance or Accounting required.
2-4 years accounting experience required.
Experience with MS Excel required.
Must be analytical and detail oriented.
Excellent communication skills required.
Preferred Requirements
Experience in the Financial Services industry preferred.
Compensation, Benefits & Perks
Envestnet offers the following exceptional benefits: competitive compensation, 401k, unlimited snacks, flexible hours/paid time off, and excellent health/dental/vision insurance. We treat our employees well and offer tremendous growth opportunities. Challenging work pushes our people to be creative in a casual environment that is caring, fun, and collaborative. We believe that when you have smart, happy people working together you can produce something special.
Envestnet is an equal opportunity employer.
If you like wild growth and working with happy, enthusiastic over-achievers, you'll enjoy your career with us!