Client Service Specialist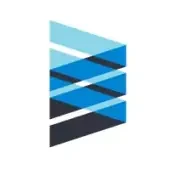 Envestnet
Customer Service
Multiple locations
Posted on Friday, September 22, 2023
It's fun to work in a company where people truly BELIEVE in what they're doing!
We're committed to bringing passion and customer focus to the business.
Job Description Summary:
Envestnet | Tamarac provides an integrated, web-based suite of portfolio and client management software for independent advisors and wealth managers. Tamarac's technology offering is further complemented by a range of outsourced portfolio accounting services and enabling advisors to spend more time with clients and growing their business.
Tamarac, a division of Envestnet, Inc. (NYSE:ENV), is a leading independent provider of technology-enabled investment and practice management solutions for independent financial advisors, as well as small and mid-sized financial advisory firms and larger financial institutions.
Tamarac serves over 1,000 RIA firms, collectively managing more than $1 trillion in assets. Investment Advisors that use Tamarac's solution range in size from managing less than $10 million in assets to over $10 billion.
Tamarac was founded in 2000 and is headquartered in Seattle, WA.
Job Description:
The Client Service Specialist has excelled at all of the responsibilities of a Client Service Associate's core responsibilities and additionally, has shown an exceptional level of technical proficiency and a high level of collaboration within their team and across departments. The Client Service Specialist must also be willing to help answer questions and successfully train others as needed. He/she will begin to learn more of the advanced setup needs related to implementation and must also continue to develop strong relationships with clients.
The Client Service Specialist (CSS) will assume responsibilities including but not limited to:
Collaborate with team members to resolve client questions and requests accurately and in a timely manner

Be first point of contact for client questions
Be able to speak to clients regarding complex issues/solutions in a professional positive manner
Successfully navigate client questions and concerns with little assistance
Address or escalate client questions in a reasonable amount of time
Strive to target the root cause vs. addressing a symptom of the question/issue
Recognize and escalate defects using established procedures
Set and manage client expectations for completion of work
Verify all work is completed accurately before indicating resolution to client
Ensure solutions align with Tamarac's best practices but that they also provide desired end result for the client
Escalate issues to the SCSS as appropriate to resolve questions or requests in a timely manner

Partner with your team members and Manager to ensure high-quality customer service

Respond to all tickets within stated SLAs from initial response through to resolution
Manage all tickets within Zendesk in a client-facing manner including correct grammar, thorough details of the issue and resolution, and any instructions given to the client
Accurately log billable time in Zendesk according to client contracts
Prior to delivery, review accuracy and completeness of all client work
Maintain professionalism in all communications
Determine when a ticket will require a Statement of Work (SOW) and be able to escalate as needed
Log internal and client-originating product feedback via Suggestion Box in Help Desk
Work with manager on any assigned projects; ensure project success through timely execution and pro-active communication

Grow and maintain knowledge in product and tools directly related to the position's responsibilities.

Identify potential knowledgebase articles and contribute to content and ideas
Attend and participate in all assigned training sessions and release reviews. Focusing on but not limited to the following:

Advisor Xi Suite
Third Party Integrations
Zendesk
Tamarac Operations Site
PortfolioCenter
Envestnet UMP
SQL
NOTE: This is intended to describe the general content of and qualifications for the job. It is not intended as an exhaustive statement of all functions, duties, or desired qualifications.
Envestnet | Tamarac is an Equal Opportunity Employer
If you like wild growth and working with happy, enthusiastic over-achievers, you'll enjoy your career with us!