Data Services Analyst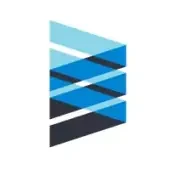 Envestnet
IT
Berwyn, PA, USA
Posted on Friday, September 22, 2023
It's fun to work in a company where people truly BELIEVE in what they're doing!
We're committed to bringing passion and customer focus to the business.
Job Description Summary:
Envestnet, Inc. (NYSE:ENV) is a leading independent provider of technology‐enabled investment and practice management solutions to financial advisors who are independent, as well as those who are associated with small or mid‐sized financial advisory firms and larger financial institutions. Envestnet's technology is focused on addressing financial advisors' front, middle, and back‐office needs. Envestnet is headquartered in Chicago.
Job Description:
We offer a highly competitive compensation and benefits package as well as the excitement, challenges, and rewards of a fast-growing, entrepreneurial company.
Note: This position is not related to Data Analytics and is NOT an IT position.
The primary responsibilities of this position are to follow instructions from internal parties as well as departmental procedures to build / maintain / quality control review portfolio data. This role will also support the administration of product and benchmark information, provide external and internal client support, and partner with third-party data-providing vendors such as Morningstar. Responsibilities also include the execution of a process to onboard new managers and products to our platform.
Responsibilities
Implement/Build new investment products based upon instructions of internal client facing teams within the timeframes outlined in service level agreements.

Maintain / Edit products as required.

Communicates with money management firms and data providers in order to collect and maintain data.

Communicates with new money management firms to obtain information for onboarding to our platform.

Perform daily duties, including problem resolution using established procedures and precedents.

Escalate issues to Sr. Product Data Analyst or Supervisor and assist with solving issues that are without procedures or precedents.

Research and resolve intermediate level issues within established work processes.

Participate in root cause analyses to correct and/or prevent deviations in processes and workflows.

Establish and maintain strong and cooperative relationships with internal departments to foster a cooperative environment for the resolution of problems and/or errors.

Support scorecard goals and objectives.

Participate in special projects as assigned, including but not limited to occasional weekend projects. Coordinate with other team members and Supervisor for back-up coverage.
As part of the responsibilities for this role, you will understand and readily support Envestnet's established corporate business practices, policies, internal controls, and procedures designed to create value or minimize risk.
Requirements
Must have working knowledge of the securities industry and various types of investment vehicles.

Intermediate understanding of quality control methods is desirable.

Must be highly organized, possess strong attention to detail, and demonstrate the ability to work under pressure.

Must possess basic level skills to critically analyze information and make recommendations.

Must possess ability to be able to adjust to changing priorities.

Work as a member of a team with collaborative decision making.

Must demonstrate professionalism and diplomacy and be able to work with a variety of personalities.

Must be flexible, well organized, and assertive in order to complete multiple tasks and meet the demands placed on his/her time.

Must possess practical reasoning capacity and judgment.

Must be able to communicate with others in a concise, productive and professional manner.

Must be able to comprehend and act on information communicated both verbally and from internal/external documents or computer terminal.

Must possess strong verbal and written communication skills.

Must have strong math skills.

Proficient with Microsoft Word, Excel, and PowerPoint.
Compensation, Benefits & Perks
Envestnet offers the following exceptional benefits: competitive compensation, 401k, unlimited snacks, flexible hours/paid time off, and excellent health/dental/vision insurance. We treat our employees well and offer tremendous growth opportunities. Challenging work pushes our people to be creative in a casual environment that is caring, fun, and collaborative. We believe that when you have smart, happy people working together you can produce something special.
Envestnet is an equal opportunity employer.
If you like wild growth and working with happy, enthusiastic over-achievers, you'll enjoy your career with us!