Senior Application Support Engineer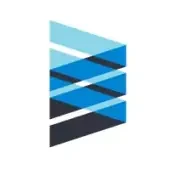 Envestnet
Customer Service
Berwyn, PA, USA
Posted on Friday, September 22, 2023
It's fun to work in a company where people truly BELIEVE in what they're doing!
We're committed to bringing passion and customer focus to the business.
Job Description Summary:
Envestnet, Inc. (NYSE:ENV) is a leading independent provider of technology‐enabled investment and practice management solutions to financial advisors who are independent, as well as those who are associated with small or mid‐sized financial advisory firms and larger financial institutions. Envestnet' s technology is focused on addressing financial advisors' front, middle, and back‐office needs. Envestnet is headquartered in Chicago.
Job Description:
Envestnet is seeking a talented and passionate Senior Application Support Engineer for the Technology Services team in its Berwyn office. This team is responsible for providing Tier 2 application support, and play mission-critical role of ensuring that our complex, multi-tenant application in the private cloud environment is healthy, monitored, and automated. We are made up of inquisitive, puzzle-solving technical experts who leverage an automation-first mindset to drive efficiencies and solve problems. Technology Services is a global team and as such, enhanced communication and collaboration skills are paramount as we work closely with Service team leaders, QA and developers.
Essential Duties/Responsibilities
Troubleshoot our Wealth Management application defects, trade transmission and batch failures.
Performs root cause analysis and utilizes internal defect tracking tool to create detailed, high quality error reports.
Run the application in debug mode to recreate complex issues and decode underlying business logic.
Continually evaluate our mission-critical wealth management SaaS application with an emphasis on stability and performance.
Design and develop tightly integrated custom monitoring solutions for the Wealth Management platform.
Document troubleshooting and problem resolution steps in Confluence.
Produce impact analysis reports.
Participate in on call rotation, including some week end support and hand-off of issues between onsite and offshore.
As part of the responsibilities for this role, you will understand and readily support Envestnet' s established corporate business practices, policies, internal controls, and procedures designed to create value or minimize risk.
Education/Experience
Bachelor's degree in Computer science or related fields
5+ years of experience development/support experience in Java.
5+ years of experience in developing MS SQL Queries and data analysis.
2+ years of experience in investment management and securities trading services or related industries
1+ years of experience working in private or public cloud
Experience working in Jira, Confluence, Splunk/Graylog, and New Relic or other APM tools
Experience in developing and supporting RESTful APIs and Micro services is preferred.
NOTE: This is intended to describe the general content of and qualifications for the job. It is not intended as an exhaustive statement of all functions, duties, or desired qualifications.
Envestnet is an Equal Opportunity Employer
If you like wild growth and working with happy, enthusiastic over-achievers, you'll enjoy your career with us!