Operations Specialist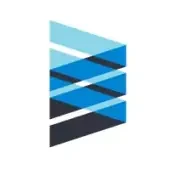 Envestnet
Operations
Berwyn, PA, USA
Posted on Friday, September 22, 2023
It's fun to work in a company where people truly BELIEVE in what they're doing!
We're committed to bringing passion and customer focus to the business.
Job Description Summary:
Envestnet, Inc. (NYSE:ENV) is a leading independent provider of technology‐enabled investment and practice management solutions to financial advisors who are independent, as well as those who are associated with small or mid‐sized financial advisory firms and larger financial institutions. Envestnet's technology is focused on addressing financial advisors' front, middle, and back‐office needs. Envestnet is headquartered in Chicago.
Job Description:
Envestnet is seeking a candidate to contribute to the operations team responsible for the day to day processing of account and performance reconciliation, account maintenance, and end client billing.
The candidate will interact with internal Envestnet teams as well as external parties such as custodians and broker/dealers in order to ensure accurate workflows are accomplished for the success of our clients. This position allows for full use of the platform to ensure a complete understanding of all operational functions within the firm. The candidate will establish and maintain strong and collaborative operational relationships with key contacts in the financial industry to foster a cooperative environment for the resolution of problems and/or errors.
Responsibility
Perform daily account reconciliation on transactions, positions, and cash for client(s).

Process daily account requests as they relate to new account opening, funding, terminations, maintenance items, corporate actions, etc

Assist clients to help troubleshoot/resolve any reported of daily issues

Establishes and maintains strong and cooperative relationships with both internal client service teams and external clients to foster a cooperative environment for the resolution of process breakdowns.

Understands the downstream effect on the Portfolio Accounting System of all transactions including but not limited to the effect on accurate reconciliation, performance, unrealized/realized gain/loss and net investment.

Collaboratively works with clients to solve operational issues related to reconciliation and performance reporting. Assesses effectiveness and make recommendations for improvement as needed

Improves customer service quality results by studying, evaluating, and re-designing processes; establishing and communicating service metrics; monitoring and analyzing results; implementing changes.

Creates and maintains hard and soft process manuals. This may include but is not limited to procedural documentation, Service Level Agreements (SLA), and user guides.

Participates in root cause analysis to correct and/or prevent deviations in processes and workflows

Participates in and manages special projects as assigned by supervisor or manager.

As part of the responsibilities for this role, you will understand and readily support Envestnet's established corporate business practices, policies, internal controls, and procedures designed to create value or minimize risk.
Requirements
Highly organized, with strong attention to detail

Ability to work under pressure

Ability to critically analyze information and make recommendations

Ability to adjust to changing priorities

Ability to work as a member of a team with collaborative decision making

Must demonstrate professionalism and diplomacy and be able to work with a variety of personalities

Ability to communicate effectively with others in a concise, productive and professional manner - both verbally and in writing

Must have strong math skills

Proficient with Microsoft Word and Excel

Finance-related degree or equivalent work experience preferred
Compensation, Benefits & Perks
Envestnet offers the following exceptional benefits: competitive compensation, 401k, unlimited snacks, flexible hours/paid time off, and excellent health/dental/vision insurance. We treat our employees well and offer tremendous growth opportunities. Challenging work pushes our people to be creative in a casual environment that is caring, fun, and collaborative. We believe that when you have smart, happy people working together you can produce something special.
Envestnet is an equal opportunity employer.
If you like wild growth and working with happy, enthusiastic over-achievers, you'll enjoy your career with us!