Platform Engineer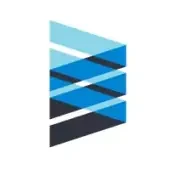 Envestnet
Software Engineering
Sparks, NV, USA
Posted on Friday, September 22, 2023
It's fun to work in a company where people truly BELIEVE in what they're doing!
We're committed to bringing passion and customer focus to the business.
Job Description Summary:
Envestnet, Inc. (NYSE:ENV) is a leading independent provider of technology‐enabled investment and practice management solutions to financial advisors who are independent, as well as those who are associated with small or mid‐sized financial advisory firms and larger financial institutions. Envestnet's technology is focused on addressing financial advisors' front, middle, and back‐office needs. Envestnet is headquartered in Chicago.
Job Description:
As a Platform Engineer you will be part of a team responsible for monitoring and troubleshooting production systems to ensure uptime and stability, improving existing design and workflows to accelerate performance, and leveraging automation wherever possible to improve productivity and consistency.

A Platform Engineer will work closely with the Development, DevOps, QA and Product Management teams to support the software development lifecycle. You'll handle operational requests from those internal departments as well as escalations from the customer service teams focused on the end client support.

Platform Engineer Responsibilities
Ensure uptime and reliable performance of all critical production systems in the cloud
Leverage automation and new technologies to increase productivity and performance

Assist the other engineering departments with ASAP escalations and defect troubleshooting
Maintain security best practices, backup, and redundancy strategies

Monitor and test application performance for potential bottlenecks, identify possible solutions, and work with developers to implement those fixes

Continually grow skills to enhance your technical expertise

Collaborate with internal stakeholders to support the product and initiatives

Minimum of a 4-year degree or equivalent work experience

Bachelor's degree in information technology, computer science, software engineering, or related field

Experience supporting a large enterprise environment in a 24x7 high availability scenario

Experience with a major cloud provider (AWS, Azure, Google, Rackspace)

Experience with monitoring and logging in a production environment (Splunk, New Relic)

Excellent troubleshooting skills and the ability to do so in a stressful situation

Proven working experience in installing, configuring and troubleshooting both Windows and Linux based environments
Strong understanding of networking (OSI, TCP/IP, load balancing, firewall rule mgmt.)

Experience working in Microsoft technologies (Active Directory, WSUS)

Scripting and automation (PowerShell, Python, Bash, etc.)

Ability to work as part of a team with minimal supervision in a results-oriented, fast-paced dynamic environment
Experience with Amazon Web Services
Configuration Management systems (PowerShell DSC, Chef, Puppet, Ansible, etc.)
Experience with CI/CD tools and DevOps concepts such as Infrastructure as Code (CloudFormation, Terraform)

Experience with the following technologies: (Jenkins, Octopus, ADFS, Jira, Confluence, Splunk)

Experience in Storage Area Networks and storage best practices

Containerization and Virtualization (Kubernetes, Docker, VMware, Citrix)

Strong understanding of CI/CD and software development lifecycle
Experience working with Serverless technologies
Note: Specialty job tracks available to target specific technology expertise. Ex: Platform Engineer - Database
Envestnet offers the following exceptional benefits: competitive compensation, 401k, unlimited snacks, flexible hours/paid time off, and excellent health/dental/vision insurance. We treat our employees well and offer tremendous growth opportunities. Challenging work pushes our people to be creative in a casual environment that is caring, fun, and collaborative. We believe that when you have smart, happy people working together you can produce something special.
Envestnet is an equal opportunity employer.
If you like wild growth and working with happy, enthusiastic over-achievers, you'll enjoy your career with us!