Application Security Analyst Intern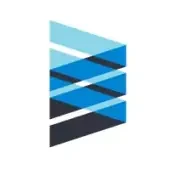 Envestnet
IT
Berwyn, PA, USA
Posted on Friday, September 22, 2023
It's fun to work in a company where people truly BELIEVE in what they're doing!
We're committed to bringing passion and customer focus to the business.
Job Description Summary:
Envestnet is a leading independent provider of technology-enabled, web-based investment solutions and services to financial advisors. Our mission is to help investors achieve their financial goals, by providing financial advisors the access, tools, and support they need to deliver excellence in wealth management.
The Envestnet Summer Internship is a full-time internship program designed for qualified college students to gain hands on experience within the Envestnet "location" Office. Interns will work alongside various department experts and collaborate with fellow Envestnet interns on a project presented to leaders in the company.
The Summer Internship program will run from June 2, 2021 through August 6, 2021.
Job Description:
Essential Duties & Responsibilities:
Triage of vulnerabilities by working with the engineers and architects within AppSec and engineering to determine applicability and severity of vulnerabilities.
Knowledge, Skills, & Abilities:
Some knowledge of basic security practices and tools and a desire to expand knowledge in the security space.
Knowledge of how software is developed, built, integrated, tested, and deployed. Knowledge of coding languages such as PHP, C#, orJava
Education/Experience:
Some programming experience and experience with SDLC is required.
Junior or Senior undergraduate is preferred
If you like wild growth and working with happy, enthusiastic over-achievers, you'll enjoy your career with us!