Data Associate Intern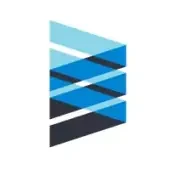 Envestnet
Data Science
Raleigh, NC, USA
Posted on Friday, September 22, 2023
It's fun to work in a company where people truly BELIEVE in what they're doing!
We're committed to bringing passion and customer focus to the business.
Job Description Summary:
Envestnet is a leading independent provider of technology-enabled, web-based investment solutions and services to financial advisors. Our mission is to help investors achieve their financial goals, by providing financial advisors the access, tools, and support they need to deliver excellence in wealth management.
The Envestnet Summer Internship is a full-time internship program designed for qualified college students to gain hands on experience within the Envestnet "location" Office. Interns will work alongside various department experts and collaborate with fellow Envestnet interns on a project presented to leaders in the company.
The Summer Internship program will run from June 2, 2021 through August 6, 2021.
Job Description:
The Data Associate is responsible for maintaining portfolio accounting systems for multiple financial advisory firms, managing client requests, troubleshooting performance calculations, and ensuring the accuracy and confidentiality of client data, along with any other duties as assigned.
Knowledge, Skills, & Abilities
Ensure the accuracy of client data through daily audits
Collaborate with US team and PCR team members to ensure consistent quality and delivery of data
Establish and maintain positive and professional relationship with clients
Manage technical service requests and ensure timely resolution of customer issues, escalating when necessary
Document client inquiries and reported problems in Zendesk
Maintain client SOPs
Set appropriate expectations with clients regarding support questions or reported issues, and ensure the expectations are met
Document reported problems and provide feedback to Tamarac's product and development teams
Partner with Data Specialists (DS)/Senior Data Specialists (SDS) & PCR team on ad-hoc projects
Grow and maintain proficiency in performance calculations, reporting, data reconciliation, portfolio accounting and any other product or tool directly related to the position's
Education/Experience
Experience in service and support
Strong customer service and problem solving skills
Detail oriented
Exceptional organizational skills
Experience using Excel preferred
SQL experience a plus
Knowledge, Skills, & Abilities
If you like wild growth and working with happy, enthusiastic over-achievers, you'll enjoy your career with us!