Site Reliability Engineer Intern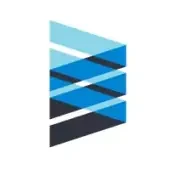 Envestnet
Software Engineering
Raleigh, NC, USA
Posted on Friday, September 22, 2023
It's fun to work in a company where people truly BELIEVE in what they're doing!
We're committed to bringing passion and customer focus to the business.
Job Description Summary:
Envestnet is a leading independent provider of technology-enabled, web-based investment solutions and services to financial advisors. Our mission is to help investors achieve their financial goals, by providing financial advisors the access, tools, and support they need to deliver excellence in wealth management.
The Envestnet Summer Internship is a full-time internship program designed for qualified college students to gain hands-on experience within the Envestnet Raleigh Office. In the case that it is not safe to work in-office at the scheduled time of the program, the internships will continue forward as a partially or fully remote program. Interns will work alongside various department experts and collaborate with fellow Envestnet interns on a project presented to leaders in the company.
The Summer Internship program will run from June 2, 2021 through August 6, 2021.
Job Description:
The SRE (Site Reliability Engineer) role is a hybrid systems and software engineering role. SREs are Software Engineers focused specifically on the availability, durability, observability, latency, performance, and scalability/capacity of Yodlee, as well as the overall toil required to operate our services. SRE is not just about monitoring and protecting Yodlee services 24/7. It's about improving those processes with system design, automation, tooling, and software development so that systems require less human intervention. SREs utilize this combination of software and systems engineering to build and run large scale, distributed, fault-tolerant systems.
Example SRE projects:
Build an auto-remediation system to automatically resolve production incidents before escalating them to on-call engineers.
Design the system and processes that Yodlee engineers use to deploy their software into production.
Drive the company through "Disaster Recovery Tests", where we manually turn down pieces of infrastructure to test Yodlee's overall resiliency to failures.
Essential Duties/Responsibilities
SREs utilize this combination of software and systems engineering to build and run large scale, distributed, fault-tolerant systems. They are responsible for and take the lead on reliability, automation, and other issues related to KTLO (Keep The Lights On) in an organization. SREs are integrated with critical infrastructure and product teams and take part in developing software, maintaining it, and scaling it, whether for our user-facing products or the underlying hardware infrastructure that allows us to deliver them.
Knowledge, Skill and Ability
Currently pursuing a Computer Science or related degree in a technical field involving coding (e.g., physics or mathematics), or equivalent technical experience.
Strong analytical, presentation, verbal, and written communication skills.
Education/Experience
Enrolled in an accredited College/University
Compensation, Benefits, & Perks
Envestnet offers the following exceptional benefits: competitive compensation, 401k, and unlimited snacks. We treat our employees well and offer tremendous growth opportunities. Challenging work pushes our people to be creative in a casual environment that is caring, fun, and collaborative. We believe that, when you have smart, happy people working together, you can produce something special.
Envestnet is an equal opportunity employer.
If you like wild growth and working with happy, enthusiastic over-achievers, you'll enjoy your career with us!