Business Intelligence Analyst Intern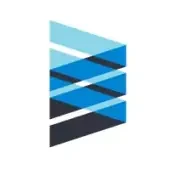 Envestnet
IT, Operations, Data Science
Multiple locations
Posted on Friday, September 22, 2023
It's fun to work in a company where people truly BELIEVE in what they're doing!
We're committed to bringing passion and customer focus to the business.
Job Description Summary:
Envestnet is a leading independent provider of technology-enabled, web-based investment solutions and services to financial advisors. Our mission is to help investors achieve their financial goals, by providing financial advisors the access, tools, and support they need to deliver excellence in wealth management.
Job Description:
The Envestnet Summer Internship is a full-time internship program designed for qualified college students to gain hands-on experience within the Envestnet Raleigh Office. In the case that it is not safe to work in-office at the scheduled time of the program, the internships will continue forward as a partially or fully remote program. Interns will work alongside various department experts and collaborate with fellow Envestnet interns on a project presented to leaders in the company.
The Summer Internship program will run from June 2, 2021 through August 6, 2021.
Business Intelligence Analyst: Discover business intelligence and customer insights to increase proficiency and enhance customer experience
ESSENTIAL DUTIES/RESPONSIBILITIES
Data analytics

Collect and analyze data from multiple sources (reporting database and CRM console) ; integrate

information and put it together in a logical, high quality report.

Identify, analyze, and interpret trends or patterns in data sets

Provide analysis regarding data trends, history, and forecasts and makes recommendations that

impact business performance.

Customer insight

Analyze high volume of service requests to derive insights

Conduct deep dives & analytical investigations into issues that drive service request volume

Create effective data visualizations and reports to share insights on what is driving the service request volume

Recommend steps that can be implemented to minimize service request volume and simultaneously improve customer experience

Identify 'self-serve' scenarios that helps customers find solutions without Yodlee support interaction
KNOWLEDGE, SKILL AND ABILITY
Proficient PC skills including a competency in Microsoft Word, Excel and PowerPoint

Basic knowledge of SQL to work with datasets

Strong analytical skills to interpret data and draw conclusions

Excellent written and verbal communications skills
EDUCATION/EXPERIENCE
Enrolled in an accredited College/University
COMPENSATION, BENEFITS, & PERKS
Envestnet offers the following exceptional benefits: competitive compensation, 401k, and unlimited snacks.
We treat our employees well and offer tremendous growth opportunities. Challenging work pushes our people
to be creative in a casual environment that is caring, fun, and collaborative. We believe that, when you have
smart, happy people working together, you can produce something special.
Envestnet is an equal opportunity employer.
If you like wild growth and working with happy, enthusiastic over-achievers, you'll enjoy your career with us!