Sr Director, Talent Acquisition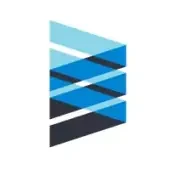 Envestnet
People & HR, People & HR
Multiple locations
Posted on Friday, September 22, 2023
It's fun to work in a company where people truly BELIEVE in what they're doing!
We're committed to bringing passion and customer focus to the business.
Job Description Summary:
Envestnet is a leading independent provider of technology-enabled, web-based investment solutions and services to financial advisors. We are seeking an innovative professional with drive and passion for creating a truly diverse organization. This role is an opportunity to build and develop a recruitment team in a company with a vision for the future, a belief in hiring the best and a commitment to diversity.
Job Description:
By leading the recruiting team you will ensure the focus and approach is fully engaged with the business to deliver on goals and expectations for organizational growth. In addition, you will ensure that all recruitment processes, policies and practices support the delivery of diverse candidate pools and an inclusive recruiting experience.
You will build support and buy-in by working closely with senior HR and line leadership, to ensure that the business and hiring managers play a full role in identifying, interviewing and hiring high potential, high performance talent that will lead our company forward.
Lead a team of recruiting professionals to develop, drive, and execute on the recruiting strategies that support Envestnet. This role will collaborate closely with our HR team to ensure that together we identify, engage, and hire from a diverse talent pool that supports our goals.
Refine and communicate the full-cycle of recruiting and meeting goals for the organizational growth, including setting hiring managers expectations for recruiting by clearly providing a defined process and establishing service levels
Champion the candidate experience. You see every interaction with a candidate as an opportunity to showcase our people, culture, and core values. You do not miss a chance to make a candidate feel valued.
Support our diversity & inclusion initiatives throughout the hiring process - including the content of job descriptions, sourcing strategies, and the creation of inclusive interview processes - that lead to measurable improvement in the availability and selection of underrepresented candidates for our roles
Demonstrate a results-oriented and a bias towards action. You know how to drive projects and processes. You thrive in an environment with multiple demands and differing searches, are comfortable with change, and are an active problem solver. You're familiar with key recruiting metrics and how to use these to get results.
Responsible for Headcount Analysis and Tracking efforts by using data from our ATS and other platforms; providing analysis and insights on hiring efforts, turnover, time to hire, cost of hire, etc.
Qualifications
Minimum of 7 years of full-cycle recruiting experience. Experience at a high-growth tech company and in fast-paced environments is a plus.
Minimum of 2 years of previous people management experience. You'll supervise a team of at least 4 and must be comfortable coaching, mentoring, and advocating to senior leadership for your team.
Experience using an ATS with sophisticated reporting capabilities (we use Jobvite) and LinkedIn Recruiter
A demonstrable ability to implement sourcing strategies that build a representative and inclusive candidate pipeline.
An excitement about using innovative recruiting trends and practices to continually refine and improve the recruiting process and candidate experience.
An ability to communicate, interact, influence, and negotiate with a variety of internal and external stakeholders.
Great organization habits and a keen eye for detail– you have lists, systems, and processes to keep everything running efficiently. You're known for your prioritization and multitasking skills!
Envestnet employees are currently working from home during the COVID-19 pandemic. Once it's safe to return to the office, this role will sit full-time at our Berwyn, PA headquarters.
We're an equal opportunity employer and value diversity at our company. We do not discriminate on the basis of race, religion, color, national origin, gender, sexual orientation, age, marital status, veteran status, or disability status.
If you like wild growth and working with happy, enthusiastic over-achievers, you'll enjoy your career with us!