Climate Migration Analyst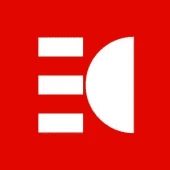 Emerson Collective
IT
Washington, DC, USA
Posted on Sunday, November 19, 2023
Overview
Emerson Collective is an organization designed to develop opportunities and solutions in education, environment, immigration, and health equity through philanthropy, creativity and investments. Established and led by Laurene Powell Jobs, Emerson Collective brings together entrepreneurs and academics, artists, community leaders, and more to build solutions that spur measurable, lasting change. We work collectively to make the greatest difference possible.
The Opportunity
Emerson Collective's work on climate migration seeks to promote a global consensus on how to address climate-driven migration while building policy solutions and legal strategies that prioritize and engage affected communities.
At Emerson Collective we support systems that ensure migration is safe, legal, and orderly. As anthropogenic climate change continues to transform the world we live in, the need to elevate the reality of climate change as an accelerant to mobility has grown starker. Our work in climate migration recognizes that the climate crisis acts as an accelerant to migration and necessitates strategic, coordinated, and interconnected responses, both within the migration policy landscape as well as within global climate policy.
The Immigration Analyst will provide critical research, writing, and administrative support to bolster our work at the intersection of climate change and human migration. This role will report to the Director, Immigration Strategy.
Role and Responsibilities
Conduct research, writing, and analysis on the intersection between human mobility and climate change;
Track legal and policy developments on climate migration.
Support the Climate Migration Council through planning convenings, events, research initiatives, and strategic partnerships.
Engage with NGO partners throughout the US and the Americas advancing protections for climate displaced individuals through legal, policy, and human rights mechanisms.
Collaborate effectively with various teams across Emerson Collective.
Administrative duties including notetaking, scheduling, and logistics at virtual and in-person convenings.
Develop and maintain systems for organizing data, materials, and information, as well as conduct data entry and document maintenance.
Prepare reports, presentations, and other documents for internal and external audiences.
Support the Director, Immigration Strategy and the broader EC Immigration team as needed, as well as take on special projects as they arise.
Qualifications, Skills, and Requirements
3-5 years' experience on global migration/immigration, climate, or related topics.
Knowledge of relevant topical areas including global climate policy; climate finance; climate and human mobility; global migration; refugees and human displacement.
Familiarity with international and regional law and policy relevant to global migration and / or climate policy.
Strong sense of professionalism and capacity to engage respectfully with diverse audiences.
Demonstrated project management skills with ability to meet multiple deadlines in a fast-paced work environment.
Ability to write clearly and synthesize complicated concepts.
All hands-on deck approach to working in a collaborative environment.
Spanish fluency preferred, though not required.
Interest in Emerson Collective's mission and alignment with values.
Location
Emerson Collective is a Bay Area-based organization with offices in Palo Alto, East Palo Alto, San Francisco, Oakland, Los Angeles, Chicago, New York, and Washington, D.C. This position is located in Washington DC and is onsite four days per week.
To Apply
To apply please submit a cover letter and resume through our website.
This position requires being up to date on COVID vaccination consistent with current CDC guidelines, subject to documented religious and/or medical exemptions.
Building a diverse and inclusive workforce is key to our mission and values as we strive to create systemic change and open possibilities for all of the communities we serve. To that end, we provide equal employment opportunities to all applicants without regard to race, color, religion, sex, sexual orientation, national origin, age, disability, or genetics.