Director, Migrant Host Community Stabilization - Latin America; Regional Migration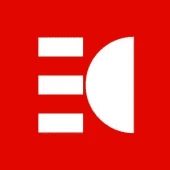 Emerson Collective
Washington, DC, USA
Posted on Wednesday, November 15, 2023
Overview
Emerson Collective is an organization designed to develop opportunities and solutions in education, environment, immigration, and health equity through philanthropy, creativity and investments. Established and led by Laurene Powell Jobs, Emerson Collective brings together entrepreneurs and academics, artists, community leaders, and more to build solutions that spur measurable, lasting change. We work collectively to make the greatest difference possible.
The Opportunity
Emerson Collective Immigration's Regional Migration work seeks to advance humane, practical migration policies that respect the dignity of migrants and acknowledges the variety of forces - including climate change - influencing decisions to migrate. We recognize that irregular migration poses challenges to sending, transit, and receiving countries, and we seek to promote and help implement regional and sub-regional frameworks for managing migration that expand safe, legal migration pathways and help stabilize and integrate migrant populations in major Latin American host countries.
The Director of Migrant Host Community Stabilization will lead Emerson's engagement with multilateral development banks (MDBs), the private sector, government officials engaged in development financing, development agencies, and other key stakeholders to advance new investment mechanisms for promoting resilience, adaptation, and stabilization in Latin America.
This role will report to the Director, Regional Migration & Program Lead, Latin America and is based in Latin America (with options for remote work arrangements in the region) or Washington, DC, with frequent travel required.
Role and Responsibilities
Work with the Director, Regional Migration & Program Lead, Latin America to develop a strategy that promotes the stabilization of migration-vulnerable populations and the large migrant populations in Latin America that are at risk of being displaced again.
In close coordination with the Director and the Director of Government Relations, lead the team's engagement with MDBs, relevant financial government officials, the private sector, and relevant officials at development agencies.
Convene key stakeholders to develop ideas and strategies to help unlock financial mechanisms that enhance financing for middle-income countries hosting significant migrant populations.
Work with relevant stakeholders in the US Government, including the Treasury Department and Congress through the Appropriations process.
Develop and implement strategies to link regional migration stabilization efforts with climate migration financing initiatives, including investments in community climate resilience and adaptation, as appropriate.
Help identify, assess, and strengthen stabilization projects on the ground throughout the hemisphere that can serve as pilots for investment and showcase the merits of financing stabilization and integration.
Help galvanize support towards stabilization efforts and establish alliances with key donors and allies that are or could be operating in this space.
Qualifications, Skills, and Requirements
10+ years' experience working on development financing, including at least 5 years working in the Americas with regional, subregional, and national development financing institutions.
Experience working directly on specific projects on the ground affecting vulnerable communities.
Demonstrated ability to develop and advance policy proposals.
Ability to work effectively and collaboratively within a remote team environment.
Fresh, practical attitude and hands-on approach.
Excellent interpersonal skills. Spanish and English written and verbal language fluency required.
Advanced degree in economics, development, migration, public policy, or related field.
Travel required up to 40%.
Interest in Emerson Collective's mission and alignment with values.
Location
Emerson Collective is a Bay Area-based organization with offices in Palo Alto, East Palo Alto, San Francisco, Oakland, Chicago, New York, and Washington, D.C. This position is based in Latin America (with options for remote work arrangements in the region) or Washington, DC, with frequent travel required
Compensation
The salary for this role is highly competitive and commensurate with experience. Emerson Collective offers excellent organizational benefits.
To Apply
The review of applications is underway and will continue until the position is filled. To apply please submit a letter of interest and a current resume here.
This position requires being up to date on COVID vaccination consistent with current CDC guidelines, subject to documented religious and/or medical exemptions.
Building a diverse and inclusive workforce is key to our mission and values as we strive to create systemic change and open possibilities for all of the communities we serve. To that end, we provide equal employment opportunities to all applicants without regard to race, color, religion, sex, sexual orientation, national origin, age, disability, or genetics.