Executive Assistant, Communications & Campaigns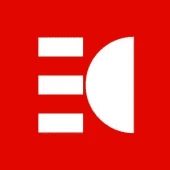 Emerson Collective
Administration, Marketing & Communications
Washington, DC, USA
Posted on Friday, October 6, 2023
Overview
Emerson Collective is an organization designed to develop opportunities and solutions in education, environment, immigration, and health equity through philanthropy, creativity and investments. Established and led by Laurene Powell Jobs, Emerson Collective brings together entrepreneurs and academics, artists, community leaders, and more to build solutions that spur measurable, lasting change. We work collectively to make the greatest difference possible.
The Opportunity
We are seeking an experienced Executive Assistant to support the MD, Communications & Campaigns. They will assume a critical and collaborative role providing senior level support on day-to-day flow and across projects and initiatives. The ideal candidate has experience with communications, and is a resourceful self-starter who works collaboratively, anticipates needs, and can pivot quickly and adjust to new expectations seamlessly.
Role and Responsibilities
The Executive Assistant will provide senior level administrative support, including but not limited to:
Strategically managing a complex, dynamic, and active calendar; scheduling and organizing meetings in a timely manner and proactively managing competing and concurrent priorities;
Coordinating and managing complicated travel arrangements and logistics, often with back-to-back trips;
Keeping MD and team on track with OKRs, updating Airtable, tracking yearly progress and milestones, and flagging deadlines;
Assisting the team on research, writing, rapid response, messaging, and other communications materials development;
Distributing the daily media clips;
Liaising with teams across the Collective to ensure consistency and dates are flagged for MD and team;
Processing expense reports;
Collaborating with EA's across the collective on various projects and/or tasks as needed.
Qualifications, Skills, and Requirements
Two to five years' experience as an executive assistant or similar role, ideally within government, campaigns, non-profit, policy or think tank;
Resourceful and flexible, with ability to think strategically, critically, and creatively;
Confidence to work independently with minimal supervision and ability to manage up effectively;
Excellent research and analysis skills;
Excellent interpersonal, written and verbal communications skills;
Ability to maintain the highest level of integrity and discretion when dealing with highly confidential matters and high-level individuals
Detail oriented with the ability to organize, multitask, prioritize, and manage multiple responsibilities within a fast-paced environment;
Demonstrates humility, thoughtfulness, honesty, and emotional intelligence;
Interest in Emerson Collective's mission and alignment with values.
Location
Emerson Collective is a Bay Area-based organization with offices in Palo Alto, East Palo Alto, San Francisco, Oakland, Chicago, New York, Los Angeles, and Washington, D.C. This position is located in Washington DC and is onsite 4 days/week.
This position requires being up to date on COVID vaccination consistent with current CDC guidelines, subject to documented religious and/or medical exemptions.
Building a diverse and inclusive workforce is key to our mission and values as we strive to create systemic change and open possibilities for all of the communities we serve. To that end, we provide equal employment opportunities to all applicants without regard to race, color, religion, sex, sexual orientation, national origin, age, disability, or genetics.