Senior Manager, Facilities and Workplace Experience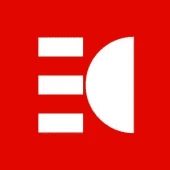 Emerson Collective
Operations
Washington, DC, USA
Posted on Thursday, June 8, 2023
Overview
Emerson Collective is an organization designed to develop opportunities and solutions in education, environment, immigration, and health equity through philanthropy, creativity and investments. Established and led by Laurene Powell Jobs, Emerson Collective brings together entrepreneurs and academics, artists, community leaders, and more to build solutions that spur measurable, lasting change. We work collectively to make the greatest difference possible.
The Opportunity
As a key member of Emerson's Workplace Experience team, the Workplace Experience Senior Manager will oversee the day-to-day facilities and maintenance of our offices located in Washington DC. This role will assume a critical role in helping to maintain a best in class, efficient, professional, and customer service focused office environment. The ideal candidate will be the "go to" person on the Workplace Experience team in our DC offices, and has strong knowledge of building systems. This position will report to the Senior Director of Workplace Experience.
Role and Responsibilities
Oversee the day-to-day operations and maintenance of Emerson Collective's office facilities in Washington, D.C.
Act as the day-to-day point of contact for the property manager, chief engineer, and security system vendor at all of our DC offices.
Provide best-in-class customer service to our staff, guests and vendors with a high degree of attention and care.
Participate and develop plans/services for continuous improvement and be accountable within a budget.
Monitor and audit Washington DC Workplace Experience operational spending.
Manage Emerson Collective's Washington DC lunch program.
Oversee Washington DC shipping and receiving.
Manage tenant improvement buildouts that occur within the EC space.
Proactively engage with neighbors, office and retail tenants, portfolio partners on any needs to ensure EC is making a positive impact.
Ensure office supplies and equipment are kept well stocked and in good working order.
Proactively and continuously work with IT to ensure conference room technology is exceeding the needs and expectations of the staff.
Perform back up responsibilities for our other offices on the East Coast when necessary.
Work with the People team and IT to coordinate new employee on-boarding for Washington DC and serve as point person for Workplace Experience onboarding.
Work closely with EC events team and other Emerson Collective staff to help to coordinate vendors for events and ensure offices are prepped for event requests.
Serve as primary point person to liaise with EC teams in Washington DC to ensure the Workplace Experience team is providing the attention and care necessary to meet office needs.
Work closely with the Senior Director of Workplace Experience to develop office processes and systems that will improve upon an employee's workplace experience at the highest standards of care.
Travel to support other offices when requested.
Qualifications, Skills, and Requirements
10 years of relevant experience in facilities management in a fast paced, high-profile office environment.
Strong knowledge of building systems, maintenance, and safety protocols, with background in engineering a plus.
Proven ability to manage budgets, vendor contracts, and projects effectively.
Interest in operating an environmentally sustainable office, with knowledge of sustainability practices and environmental management.
Able to represent Emerson Collective with professionalism, integrity and a strong customer service attitude.
An enthusiastic and collaborative team player who is accountable and willing to tackle anything from small internal administrative tasks to high profile requests.
Strong written, verbal and interpersonal communication skills, and a demonstrated ability to interact with executive team members.
An independent and proactive self-starter who is motivated to take on additional responsibilities over time.
Able to work in an environment that requires discretion in dealing with confidential matters.
Familiarity working in a MAC office environment.
Location
Emerson Collective is a Bay Area-based organization with offices in Palo Alto, East Palo Alto, San Francisco, Oakland, Chicago, New York, and Washington DC. This position is located in Washington DC and is onsite five days per week.
To Apply
The review of applications is underway and will continue until the position is filled. To apply please submit a letter of interest and current resume here.
This position requires being up to date on COVID vaccination consistent with current CDC guidelines, subject to documented religious and/or medical exemptions.
Building a diverse and inclusive workforce is key to our mission and values as we strive to create systemic change and open possibilities for all of the communities we serve. To that end, we provide equal employment opportunities to all applicants without regard to race, color, religion, sex, sexual orientation, national origin, age, disability, or genetics.