HR Manager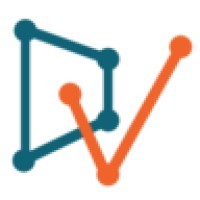 DiligenceVault
People & HR
United States · Remote
Posted on Tuesday, November 22, 2022
We are looking for an experienced HR leader to lead all internal recruiting & HR activities at DiligenceVault to scale the business to the next level (from 60 up to 150 employees). The location can be remote, with a preference for hybrid/New York or east coast locations. This person will work closely with senior management to build a high-performing organization to execute our vision and market opportunity.
You have the ambition to build an outstanding company DNA, help craft our story and build all talent and people processes - from employer branding to the entire recruiting process, from the first touchpoint to close and through onboarding, from culture to retention, and through personal development. You have the desire to build the company the way the product team wants to build the product - and build a place where people can feel at home, strive, and succeed.
We are looking for someone who is not afraid of working independently without instruction but who also enjoys collaborating cross-functionally. Although we've been around for a few years now, we still consider ourselves a startup, which means we need someone who can reprioritize quickly and adapt to an ever-changing business.
RESPONSIBILITIES IN THE VAULT
Execute recruitment and talent sourcing strategies to meet the hiring needs of our operations in the US, EMEA, India, and Singapore.
Lead facilitation of training, education, employee communications, and culture-building initiatives. Proactively identify employee relations trends and recommend solutions.
Take ownership of employee benefits programs, and onboarding/offboarding programs, and create scalable HR systems and processes.
Be responsible for practices and policies to support a transformational, high-growth organization
Ensure the coherence of career steps, titles, and salary structure, and set up career development and training plans across all positions, including driving effective and positive employee relations, retention, and reward programs.
Be a trusted advisor to our management in all HR-related matters, and provide compensation consulting and support throughout the business.
Organize a system to share candid 360 feedback throughout the organization.
REQUIREMENTS
A degree in Human Resources or a related field is Required.
4+ years of experience in HR and Talent Acquisition functions.
An advanced graduate degree (MBA or Master in HRM preferred) is a plus.
Experience working in a tech firm is a strong plus.
Experience working for a global company with teams in different countries is a plus.
Strong leadership skills with a proven ability to influence your peers and an organization, as well as to inspire and motivate a team.
Strong communication skills, and ability to prioritize and re-prioritize based on changing business needs.
Good analytical skills and data-driven thinking.
Highly organized and able to work in a fast-paced and diverse, multicultural work environment.
Work effectively in a remote setting.
Ability to work independently and take initiative.
WHAT WE OFFER:
All the latest tech you need to succeed
Health, dental, and vision insurance
Unlimited paid time off policy
Discounted fitness benefits
401(k) matching
Commuter benefits
FSA + HSA options
The company paid an international company off-site
Employee donation matching
Location can be remote, with a preference for hybrid/New York or east coast locations