Director of Technical Education & Enablement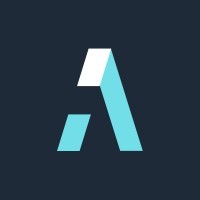 Digital Asset
IT
New York, NY, USA
Posted on Friday, May 26, 2023
About Digital Asset
Digital Asset helps companies of all sizes and across industries get distributed applications to market faster, and stay there longer. At the core of our service offering is DAML (daml.com), the open source and platform-independent smart contract framework that enables developers to write an application once and deploy it anywhere. Today, we work with some of the largest companies in the world to harness the transformative power of smart contracts - a component of the distributed ledger technology (DLT) stack - and change the way applications are developed, deployed and used to solve real-world business challenges.
Digital Asset is a global company with offices in New York, London, Budapest, Zurich, Hong Kong, and Sydney.
As we grow our team, we will maintain the dynamic, collaborative and pragmatic way of working that has grounded our efforts from the beginning. If you seek to develop solutions others have yet to contemplate, this opportunity may be right for you!
The estimated salary range for this role, based in our New York City office, is $180,000 to $220,000. The range may vary if based outside the New York tri-state area (New York, New Jersey, and Connecticut). Base salaries are determined during our interview process, during which we assess the candidate's experience, skills and capabilities against internal peers and the scope and responsibilities of the position.
Opportunity
As part of Digital Asset's Product function, you will build, lead and manage a multifaceted team working to educate and enable professional solution development teams on Digital Asset's products and technology. You will drive vision, plan strategy, and ensure the implementation of technical education and enablement programs targeting a range of personas involved in solution design and implementation at customers, solution integration partners, and within Digital Asset's own field teams.
Key Responsibilities:
Spearhead the vision, strategy, and delivery of our technical education and enablement programs aimed at Digital Asset's field teams, SI partners, and customers.

Build, lead and manage a diverse team of content creators, subject matter experts, program managers, instructional designers, technical writers, and facilitators.

Develop strong partnerships with key stakeholders including field teams, engineering, product management, and support functions, to create feedback mechanisms and build a roadmap for programs.

With the CPO, define relevant measures and goals to assess learning impact, and ensure successful results.
Key Criteria:
7+ years as a leader of technical education and enablement teams from setting of vision and strategy to planning and delivery.

7+ years in the design and implementation of education and enablement programs and systems spanning diverse formats.

Demonstrated track record of successfully leading and managing high performance teams, achieving challenging targets, and driving outcomes that meet or exceed expectations.

A technical background and an understanding of what technical delivery teams want and need to be successful, how to speak their language, and the prerequisite skills to understand Digital Asset's products and how they are used by development teams.

Familiarity with the education space for solution engineers and architects, including learning styles and approaches.

Ability to navigate diverse stakeholder groups, forming and sustaining successful partnerships by understanding various stakeholder requirements, priorities and timeframes.

Sound understanding of blockchain application architectures, software development lifecycle, and developer tooling is a PLUS.
If you see yourself being successful in this role, please do not allow a few missing qualifications to keep you from applying. You could be the right person for this opportunity, and applying is the only way we will know.
Connect With Us
This is a rare opportunity to help define an industry and join a dynamic team of technology innovators.
As part of our commitment to equal opportunity, Digital Asset believes that all employees should receive equal pay for equal work and is committed to this principle in its pay structure. DA also offers family-friendly benefits in addition to flexible work arrangements.