Documentation Lead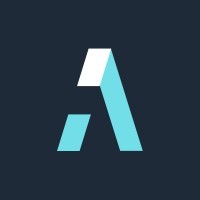 Digital Asset
Operations
New York, NY, USA
Posted on Tuesday, March 21, 2023
About Digital Asset
Digital Asset helps companies of all sizes and across industries get distributed applications to market faster, and stay there longer. At the core of our service offering is Daml (daml.com), the open source and platform-independent smart contract framework that enables developers to write an application once and deploy it anywhere. Today, we work with some of the largest companies in the world to harness the transformative power of smart contracts - a component of the distributed ledger technology (DLT) stack - and change the way applications are developed, deployed and used to solve real-world business challenges.
Digital Asset is a global company with offices in New York, London, Budapest, Zurich, Hong Kong, and Sydney.
As we grow our team, we will maintain the dynamic, collaborative and pragmatic way of working that has grounded our efforts from the beginning. If you seek to develop solutions others have yet to contemplate, this opportunity may be right for you!
The estimated salary range for this role, based in our New York City office, is $140,000 to $170,000. The range may vary if based outside the New York tri-state area (New York, New Jersey, and Connecticut). Base salaries are determined during our interview process, during which we assess the candidate's experience, skills and capabilities against internal peers and the scope and responsibilities of the position.
Opportunity
We are seeking an experienced technical writer to lead our product documentation efforts. You will be a core part of the product management team working closely with training, design, engineering, customer enablement and other technical writers to create resources that don't just document what the product does, but accelerates a user from novice to power user. Customer performance is critical to Digital Asset and the tools you will build will create a powerful impact on adoption.
Key Responsibilities:
Understand both the business goals and user-needs to help define our content strategy and documentation roadmap. You will be responsible for planning complex documentation projects.

Work with product managers, curriculum developers, UX designers, engineering and other technical writers to produce and maintain documentation, including: Developer Guides, Operator Guides, Deployment and Best Practice Guides.

Learn our technology and communicate the information in a way that is engaging and understood by users.

Gather customer feedback on documentation to improve usability.

Monitor metrics on the usage of training materials as well as direct customer feedback to help prioritize future training investments.

Make improvements in documentation management, such as consolidation or applying best practices for consistency and ease of use.

Ensure adherence to documentation best practices and guidelines, you will be responsible for the overall quality of docs.

Become the expert of our documentation tooling and processes (currently Git and Sphinx) and advocate for changes or improvements to the process if needed.

Give feedback and guide engineers in their creation of documentation.
Key Criteria:
5+ years of technical writing experience.

2+ years of experience as a lead.

Experience with software development required.

Knowledge of fintech, blockchain, and smart contracts not required but a PLUS.

Excellent verbal and written communication skills.

Must be flexible, have initiative and a proactive work ethic, enjoy working with new technology in a fast-paced, start-up environment.

Must be comfortable working with developer documentation tools and workflows where documentation is treated the same as source code.

Ability to effectively communicate and collaborate with a wide variety of people (technical skill level, communication style, etc.).

Excellent attention to detail and the ability to prioritize and work on multiple projects.

Experience with Sphinx, Gatsby, Markdown.

Experience with Git required.
Connect With Us
This is a rare opportunity to help define an industry and join a dynamic team of technology innovators.
As part of our commitment to equal opportunity, Digital Asset believes that all employees should receive equal pay for equal work and is committed to this principle in its pay structure. DA also offers family-friendly benefits in addition to flexible work arrangements.