Director of Sales - EMEA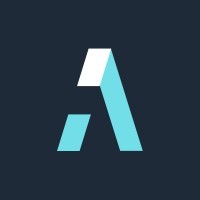 Digital Asset
Sales & Business Development
Europe · Middle East · Africa
Posted on Thursday, May 19, 2022
About Digital Asset
Digital Asset helps companies of all sizes and across industries get distributed applications to market faster, and stay there longer. At the core of our service offering is DAML (daml.com), the open source and platform-independent smart contract framework that enables developers to write an application once and deploy it anywhere. Today, we work with some of the largest companies in the world to harness the transformative power of smart contracts - a component of the distributed ledger technology (DLT) stack - and change the way applications are developed, deployed and used to solve real-world business challenges.
Digital Asset is a global company with offices in New York, London, Budapest, Zurich, Hong Kong, and Sydney.
As we grow our team, we will maintain the dynamic, collaborative and pragmatic way of working that has grounded our efforts from the beginning. If you seek to develop solutions others have yet to contemplate, this opportunity may be right for you!
The Opportunity
Seeking senior level sales team members, responsible for delivering revenue against company and personal quota targets. This individual seeks to be a key individual contributor on the sales team that is growing and scaling in the Americas and in EMEA, with a particular focus in Central Europe with a growing customer base in Germany and based in our office in Zurich or London.
Key Responsibilities
Implement your Complex Enterprise Software Sales Experience to successfully pursue and cultivate leads through building client relationships and supported by flawless product knowledge.

Professionally institute your practical knowledge of Financial Markets to articulate the solutions that Digital Asset can provide for the benefit and success of client needs.

Mindfully organize strategy to meet and supersede targets and satisfy or supersede quotas.

Set an example for your peers in both the cultivation of relationships with key stakeholders and providing meticulous customer service and attention to detail for utmost client satisfaction.
Key Criteria
5+ years SaaS sales experience in a quota-bearing role

10+ years total experience in complex enterprise sales and/or capital markets

Knowledge of capital markets and trading

Understanding of trends in the investment space

Versed in key investment operations functions including:

Pre & post trade processing and settlement

Corporate action monitoring & processing

Roles of various entities in the asset lifecycle (custodians, CCP, fund admin, etc.)

Reconciliation process with multiple counterparties.
Experience with software enterprise selling methodologies and processes a PLUS.
Connect With Us
This is a rare opportunity to help define an industry and join a dynamic team of technology innovators.
Digital Asset is an equal opportunity employer. All qualified applicants will receive consideration for employment without regard to race, color, national origin, sex, religion, sexual orientation, age, disability, citizenship status, veteran status or any other basis protected by applicable law. If and as required by applicable law, all persons hired to work at Digital Asset will be required to verify identity and eligibility to work in the location for which they have an offer to work and to complete the necessary employment eligibility verification documents upon hire. Applicants with disabilities who require accommodation should contact recruiting@digitalasset.com.
As part of our commitment to equal opportunity, Digital Asset believes that all employees should receive equal pay for equal work and is committed to this principle in its pay structure. DA also offers family-friendly benefits in addition to flexible work arrangements.