Product Counsel, Payments & Digital Assets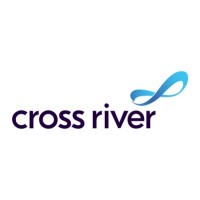 Cross River
Product, Legal
Fort Lee, NJ, USA
Posted on Saturday, May 13, 2023
Who We Are:
Cross River is a highly profitable fast-growing financial technology company recognized for the third year in a row by CB Insights as one of the 250 best global fintechs. Our comprehensive suite of innovative products powers financial solutions with a strong focus on regulatory compliance for our partners and their millions of consumers around the world.
We are on a mission to build the infrastructure that propels access, inclusion and the democratization of financial services. While our company has tripled in size over the last three years, our strong sense of purpose led Cross River to be named to American Banker's list of Best Places to Work in Fintech for the last 4 consecutive years. The reason for this success is simple --- our nimble, adaptive, and collaborative family culture lives in every member of our growing team. Together we are at the forefront of technology and innovation in financial services and we invite collaborative and motivated high performers to join our rapidly expanding team.


What we're looking for:
Cross River is currently seeking candidates for a Payments, Digital and Product Counsel reporting to the AGC – Fintech Banking. This role will provide legal support and act as subject matter expert on a range of topics within the scope of the Payments and Digital Platform.
The successful candidate must have demonstrated work experience at a financial service institution or, in the alternative, a fintech company offering payment and/or card services.
This role requires a strong familiarity with the types of banking products/services that are offered to consumers through Cross River's partners (third-party model), including ACH, RTP, wire transfers, credit card networks, marketplace lending, and emerging products in the payment and lending space.
You will need a strong understanding of the financial service regulatory framework as well as the various types of accounts offered by banks (demand deposit), operating, MSB, custodial, reserve and be able to advise your business partners on which service fits the contemplated transaction.

Candidates must have a J.D., with strong academic credentials and licensed to practice law in good standing in US; excellent communication skills, a strong commitment to client service, ability to lead and affect change to enable scalable and more efficient internal processes. The candidate must exhibit strong judgement, market knowledge and decision making skills in order to successfully lead projects, manage, draft and negotiate transactions and oversee outside counsel. Also, must be willing to think "outside the box".


Key Responsibilities and Success Factors:
Producing professional quality, efficient legal work product on bespoke projects involving multiple parties under demanding deadlines with appropriate autonomy in execution and delivery of work.
Providing legal and regulatory expertise on payments products and services.
Preparing, reviewing and negotiating payments and vendor contracts in transactions with institutional clients and service providers.
Conducting legal review and providing support of online, mobile and other digital platforms that deliver financial services (including cryptocurrency and blockchain).
Monitor changes to, and advise with respect to, all applicable laws (proposed and finalized) within the scope of the Payments and Digital Platform teams.
Suggest new initiatives including ideas for efficiencies and process improvements. Instructing and interaction with external counsel where appropriate to promote high quality, cost efficient external legal services.
Supporting new product development and implementation, including drafting and negotiating novel transactions with little precedent.
Providing clear and concise guidance and creative solutions to business units, particularly on novel and complex legal issues to support growth and innovation while advising on legal risk.
Communicate regularly and actively engaging with business units to help identify and assess risks and resolve issues.
Proactively create trust with colleagues and collaborate with stakeholders across the enterprise, including compliance, technology, risk, operations and other key partners.
Take responsibility for actions and upholds corporate values and displays high ethical standards.
Skills and Qualifications:
Juris Doctorate degree required, along with admission to US State Bar
6-10 years' experience (either in-house or with a law firm)
6 years (minimum) experience in payments.
Proven ability to negotiate with top fintech institutions represented by top tier law firms.
Strong knowledge and displays practical application of regulations applicable to financial services and consumer protection laws; Reg Z, TILA, FCRA, Reg E, Card Network Rules, State Money Transmission regulations and its exemptions and the Bank Secrecy Act; willingness to learn new legal areas, as needed.
Knowledge of FDIC and Federal supervisory oversight.
A background in existing technology (including AI), information security, data privacy and IP is a plus.
Familiarity with alternative payment types, mobile wallets, security products, and negotiating agreements and supporting business lines spanning multiple countries is a plus.
Analytical and problem solving skills, and the ability to review and anticipate broader organizational impact(s) required. Demonstrated ability to act independently yet possess judgment to recognize when to escalate issues for review, guidance, and/or resolution.
Strong written and oral advocacy and corporate communication and interpersonal skills, including to interact effectively, and the ability and desire to build relationships with others.
Good time management and prioritization skills, well organized, attention to detail, and able to effectively self-manage numerous several sensitive or urgent issues or projects simultaneously and produce professional quality work under tight deadlines with limited administrative support.
Cross River is an Equal Opportunity Employer. Cross River does not discriminate on the basis of race, religion, color, sex, gender identity, sexual orientation, age, non-disqualifying physical or mental disability, national origin, veteran status or any other basis covered by appropriate law. All employment is decided on the basis of qualifications, merit, and business need.
By submitting your application, you give Cross River permission to email, call, or text you using the contact details provided. We will only contact you with job related information.