Enterprise Risk Manager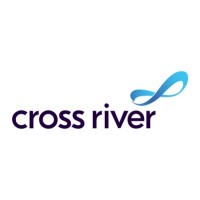 Cross River
Administration
Fort Lee, NJ, USA
Posted on Saturday, March 25, 2023
Who We Are
Cross River is a highly profitable fast-growing financial technology company recognized for the third year in a row by CB Insights as one of the 250 best global fintechs. Our comprehensive suite of innovative products powers financial solutions with a strong focus on regulatory compliance for our partners and their millions of consumers around the world.
We are on a mission to build the infrastructure that propels access, inclusion and the democratization of financial services. While our company has tripled in size over the last three years, our strong sense of purpose led Cross River to be named to American Banker's list of Best Places to Work in Fintech for the last 4 consecutive years. The reason for this success is simple --- our nimble, adaptive, and collaborative family culture lives in every member of our growing team. Together we are at the forefront of technology and innovation in financial services and we invite collaborative and motivated high performers to join our rapidly expanding team.
What we're looking for
Cross River's Risk team is looking for a strong ERM Risk Manager to join the team. This candidate must be self-motivated, results driven, and can work across different teams to support daily risk activities.
In this role you will assist both ERM Risk Directors focusing on Enterprise Governance and Risk Reporting.
The Risk Team cares about results, not activity, and we have fun doing it. If you are a sharp thinker and problem solver, this will be a rewarding career opportunity for you.
Responsibilities:
Policy Governance:
Coordinating policy review calendar – sending review notifications, tracking status, sending reminders
Finalizing policy documents (formatting, convert to PDF, etc.), archiving old versions, uploading updated versions to internal site.
Assisting with tracking/logging as needed
Assist with special projects related to policy management including policy streamlining and group policy initiatives.
Committee Governance & Risk Reporting:
Development of enhanced reporting capabilities across ERM programs; leveraging Global GRC (Governance, Risk, & Compliance) and other tools to design suite of effective risk reporting to drive escalation and decisioning.
Support agenda and material preparation for Risk Committee meetings; partnership with key contributors.
Risk Training:
The ERM manager will be responsible for development and maintenance of training materials, while also helping educate employees on risk management policies and procedures.
Project Management:
Track and Monitor ERM Sponsored Initiatives to ensure delivery is on time and without issues.
Conduct Global GRC Tool Testing and development work as needed.
Other Enterprise Risk Management Activities:
Relationship Management: Support the business units with the management of risk and the integration of ERM processes and provide ongoing training and direction.
Assist the ERM Directors in performing Risk Management duties as outlined in the ERM Framework. - New Product Risk Assessments and Risk Appetite Statement
Conducting risk assessments where applicable to identify potential risks and evaluate the likelihood and impact of each risk.
Qualifications:
BA/BS Degree.
Minimum of five years' experience in risk management at a bank, credit union or a fintech institution.
Experience in Enterprise or Operational Risk frameworks and disciplines.
Familiarity in risk reporting
Knowledge of Policy and Procedure writing.
Strong interpersonal skills. Exceptional collaboration skills and a desire to work as part of a high-performance team.
Familiarity in creating training materials.
Demonstrated project management experience.
Strong verbal and written communication skills.
Results oriented, ability to meet deadlines and meet competing deadlines.
Integrity, ability to work independently, and strong problem-solving skills.
Salary Range: #130,000.00 - $155,000.00
#LI-JJ1
Cross River is an Equal Opportunity Employer. Cross River does not discriminate on the basis of race, religion, color, sex, gender identity, sexual orientation, age, non-disqualifying physical or mental disability, national origin, veteran status or any other basis covered by appropriate law. All employment is decided on the basis of qualifications, merit, and business need.
By submitting your application, you give Cross River permission to email, call, or text you using the contact details provided. We will only contact you with job related information.