Fair Lending Compliance Analyst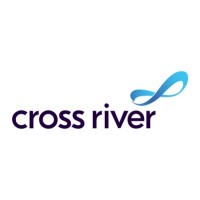 Cross River
IT, Legal
Fort Lee, NJ, USA
Posted on Wednesday, March 1, 2023
Who We Are
Cross River is a highly profitable fast-growing financial technology company recognized for the third year in a row by CB Insights as one of the 250 best global fintechs. Our comprehensive suite of innovative products powers financial solutions with a strong focus on regulatory compliance for our partners and their millions of consumers around the world.
We are on a mission to build the infrastructure that propels access, inclusion and the democratization of financial services. While our company has tripled in size over the last three years, our strong sense of purpose led Cross River to be named to American Banker's list of Best Places to Work in Fintech for the last 4 consecutive years. The reason for this success is simple --- our nimble, adaptive, and collaborative family culture lives in every member of our growing team. Together we are at the forefront of technology and innovation in financial services and we invite collaborative and motivated high performers to join our rapidly expanding team.
What we're looking for
Cross River's Compliance team makes sure that our business is always consistent with current regulations, and as Fair Lending Analyst, you play a key role. You will partner with the Fair Lending Officer and Fair Lending team to assess and evaluate Fair Lending performance of CRB and third-party partners, perform transactional testing, identify, and resolve control deficiencies, and execute remediation plans. You are a motivated team player and work seamlessly with cross-functional teams, advocating best practices and continually looking for ways to improve process control in the most efficient way possible.
In this role you will primarily focus on performing statistical analysis and transaction reviews to determine Fair Lending risks associated with CRB and its third-party partners in underwriting, pricing, and servicing.
Responsibilities:
Assist with performing data analysis and Fair Lending monitoring to determine fair lending risk associated with underwriting, pricing, and servicing.
Assist with the development and implementation of in-house processes for data mining, data assessment, validation, analysis, and correction to determine any limitations on reliability or usability of the data necessary for Fair Lending monitoring and testing.
Perform research and development relating to fair lending risk monitoring, model review, and regulatory requirements.
Prepare report of analysis to help facilitate the presentation of statistical results in non-technical terms.
Responsible for managing the accuracy, completeness, and integrity of data for Fair Lending analytics and monitoring activities.
Analyze business data to improve data integrity, build meaningful reports, and reconcile information across multiple systems.
Collaborate across teams and third-party partners to track, monitoring, and resolve issues.
Coordinate and prepare the development of regular and ad hoc reports, queries, and spreadsheets to meet the Bank's reporting needs.
Assist with data requests as part of internal audits, regulatory exams, and compliance monitoring.
Work on projects or additional responsibilities as assigned by management.
Qualifications:
Bachelor's degree in a financial or quantitative field (e.g. Finance, Accounting, Statistics, Economics, Applied Mathematics, Computer Science) required
Demonstrate drive and a strong affinity to learn new topics and skills quickly and apply them to the job to help achieve the goals of the Fair Lending team
Possess flexibility to work collaboratively with internal and external partners as well as independently to perform responsibilities
Proficient in MS Office applications (Excel, Word, PowerPoint)
Excellent communication skills, verbal and written; ability to communicate technical matters in a non-technical way
Strong proficiency in time management and organizational skills
Ability to thrive while multitasking in high pressure situations
Excellent process and procedure creating skills
Ability to change and adapt to various needs of the Bank
High level of detail orientation
Preferred qualifications:
2+ years' experience in designing and conducting fair lending statistical analysis for a bank, a consumer financial product company such as a non-depository mortgage lender, a banking regulator (e.g., FDIC, FRB, CFPB) or other related government regulatory or enforcement agencies
Experience in working in digital environments/Fintech Industries
Practical knowledge of federal regulatory requirements, and factors influencing the business in which FinTechs operates, specifically: ECOA, FHA, CRA, and HMDA
Knowledge of how consumer financial products (commercial/consumer loans), personal loans, mortgage and credit card are underwritten and priced
Experience with statistical/data regulatory compliance analysis platforms such as Fair Lending Wiz or RiskExec
#LI-JJ1
Salary Range: $70,000.00-110,000.00
Cross River is an Equal Opportunity Employer. Cross River does not discriminate on the basis of race, religion, color, sex, gender identity, sexual orientation, age, non-disqualifying physical or mental disability, national origin, veteran status or any other basis covered by appropriate law. All employment is decided on the basis of qualifications, merit, and business need.
By submitting your application, you give Cross River permission to email, call, or text you using the contact details provided. We will only contact you with job related information.