Director of Model Development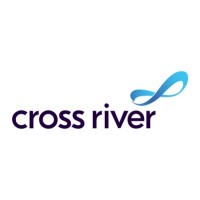 Cross River
Fort Lee, NJ, USA
Posted on Saturday, February 18, 2023
Who we are:
Cross River is a highly profitable fast-growing financial technology company recognized for the third year in a row by CB Insights as one of the 250 best global fintechs. Our comprehensive suite of innovative products powers financial solutions with a strong focus on regulatory compliance for our partners and their millions of consumers around the world.
We are on a mission to build the infrastructure that propels access, inclusion and the democratization of financial services. While our company has tripled in size over the last three years, our strong sense of purpose led Cross River to be named to American Banker's list of Best Places to Work in Fintech for the last 4 consecutive years. The reason for this success is simple --- our nimble, adaptive, and collaborative family culture lives in every member of our growing team. Together we are at the forefront of technology and innovation in financial services and we invite collaborative and motivated high performers to join our rapidly expanding team.
What we are looking for:
Cross River's Risk Management group provides a structured approach for identifying, assessing, monitoring and reporting the risks faced by the Bank in alignment with the Bank's strategic objectives. It provides a framework that drives effective, risk-based decision making, and firm-wide governance structures that supports an enterprise-wide approach to risk management, and as Model Development Manager, you will play a key role in facilitating the same.

The candidate must be self-motivated, analytical, results-driven, and be comfortable working with people. If you are a sharp thinker and problem solver, this is a rewarding career opportunity for you. The team cares about building partnerships, and we have fun doing it. If you like challenging problems, are analytical, and a great team player—we want to hear from you!
Responsibilities:
Accountable for development of Risk Rating, CECL and Stress Testing models
Document model development process in accordance with the regulatory guidance (SR 11-7, OCC 2011-10) and internal Model Risk Policy and Procedures.
Development On-going Monitoring plan and perform annual validation to ensure models performs as expected.
Work with Model Risk Management to address any outstanding findings.
Develop user guide to ensure model is being used as intended.
Ensure any Regulatory, and Audit issues are effectively remediated on a timely basis.
Work with Model Risk Management to assign a proper risk tier to adequately and accurately captured the risk of the model.
Qualifications
Significant experience with credit modeling including credit scoring and roll rate models, logistic regression and general techniques and methodologies to generate forward-looking probability of default (PD), Loss Given Default (LGD) and Exposure at Default (EAD) under different economic scenarios; and / or,
Familiarity with of consumer bureau data and scoring models, and with (retail) consumer models, preferably models for unsecured installment loans, including machine learning models
Knowledge of SQL, SAS, Python, VBA or other programming languages; familiarity with AWS
Strong verbal and written communication skills and ability to communicate technical information to non-technical audiences
BA/BS Degree in a quantitative discipline (e.g., Finance, Economics, Operational Research, Statistics, Data Science, advanced degree preferred.
At least 7-10 years' experience in risk management at a bank or credit union, fintech organization.
Experience as a Model Developer, and as a Model Validator preferred.
Knowledge of Moody's RiskCal and CMM model preferred.
Results oriented, ability to meet deadlines, and strong attention to details.
Integrity, ability to work independently, and strong problem-solving skills.
Exceptional collaboration skills and a desire to work as part of a high-performance team.
Salary Range: $150,000.00 - $200,000.00
#LI-JJ1
Cross River is an Equal Opportunity Employer. Cross River does not discriminate on the basis of race, religion, color, sex, gender identity, sexual orientation, age, non-disqualifying physical or mental disability, national origin, veteran status or any other basis covered by appropriate law. All employment is decided on the basis of qualifications, merit, and business need.
By submitting your application, you give Cross River permission to email, call, or text you using the contact details provided. We will only contact you with job related information.