Engineering Manager, MLops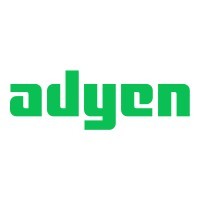 Adyen
Software Engineering, Other Engineering
Amsterdam, Netherlands
Posted on Friday, May 26, 2023
This is Adyen
Adyen provides payments, data, and financial products in a single solution for customers like Facebook, Uber, H&M, and Microsoft - making us the financial technology platform of choice. At Adyen, everything we do is engineered for ambition.
For our teams, we create an environment with opportunities for our people to succeed, backed by the culture and support to ensure they are enabled to truly own their careers. We are motivated individuals who tackle unique technical challenges at scale and solve them as a team. Together, we deliver innovative and ethical solutions that help businesses achieve their ambitions faster.
Machine Learning has a stronghold within Adyen. There are many teams within Adyen focused on building best-in-class ML-first products powered by cutting-edge production-ready data science algorithms and machine learning models.
Engineering Manager MLops
The MLOps team is responsible for building, maintaining, and improving a strong ML Platform that powers data and ML scientists to research, design, implement, train, deploy, and monitor their models. The current state of the ML Platform:
Runs on top of our Big Data Platform (Hadoop, Kubernetes) and our payments platform (Nomad, bare-metal). All hosted on-permise, across multiple data centers globally.

Hosts tens of real-time ML models, which have strong latency requirements, get deployed globally, get inferred many billion times per year, and are a critical part of systems with extremely high reliability requirements.

Tens of offline batch-scored models get trained and run every day, cumulatively crunching billions of data points.
Sounds like fun? Then this job might be for you.
As an Engineering Manager for the MLOps team, you'll drive the evolution of the ML Platform, and have a significant impact Adyen-wide. You'll ultimately:
Inspire, lead, and energize a mixed group of high-performing engineers, including backend engineers, data platform engineers, and ML engineers.

Craft a strong technical and operational strategy and the roadmap for evolving the ML Platform, and influencing Adyen's Data Platform as a whole.

Lead by example on technical matters and drive appropriate decisions at technical level. As such we expect a thorough experience in the areas of Software/ML Engineering, DevOps, and Systems Engineering. Experience with ML algorithms is a nice plus.
Work very closely with a Product Manager in order to ship in time and operationalize successful products.
Mentor, coach and grow team members, also into leadership positions if the opportunity arises.
Who you are
You have experience leading technical teams in a high-performance tech environment. This includes people management.

You see your role as an enabler for others and thus you understand that your job is to make the team deliver.

You are able to communicate complex outcomes with clarity over a wide range of audiences.

You have a good understanding of Software Engineering practices, as well as Data Engineering and MLOps principles. Bonus points for previous Platform Engineering experience, especially if MLOps/DevOps related.

Our stack is written primarily in Python, with a bit of Java. Fluency in one is appreciated. Knowledge of Go is a nice plus; we don't use it yet but who knows?

Extensive knowledge in few of the following:

DevOps pipelines and development ecosystems.

Orchestrators (Kubernetes, Nomad) and/or the Hadoop ecosystem (HDFS, Yarn, Kerberos).

Distributed compute frameworks (Spark, Dask, Ray)

Workflow tooling (e.g. Airflow, Flyte, Dagster)

ML algorithms and its tooling ecosystem (Numpy, XGBoost, TensorFlow, PyTorch, etc). Not required for the job, but helps you understand and challenge our users point-of-view.

Feature Platforms and/or Experimentation frameworks. Given you'll be heavily working with/influencing these teams within Adyen.

Mentality: An experimental mindset with a launch fast and iterate mentality. A strong software engineering or ML background is a plus.

Product oriented mindset. Experience working with product managers in delivering successful products.
Take a look at our blog post around data roles and culture.
Please note that this role is a full-time position in Amsterdam. It will require a relocation in case you live outside of the Netherlands.
Our Diversity, Equity and Inclusion commitments
Our unique approach is a product of our diverse perspectives. This diversity of backgrounds and cultures is essential in helping us maintain our momentum. Our business and technical challenges are unique, and we need as many different voices as possible to join us in solving them - voices like yours. No matter who you are or where you're from, we welcome you to be your true self at Adyen.
Studies show that women and members of underrepresented communities apply for jobs only if they meet 100% of the qualifications. Does this sound like you? If so, Adyen encourages you to reconsider and apply. We look forward to your application!
What's next?
Ensuring a smooth and enjoyable candidate experience is critical for us. We aim to get back to you regarding your application within 5 business days. Our interview process tends to take about 4 weeks to complete, but may fluctuate depending on the role. Learn more about our hiring process here. Don't be afraid to let us know if you need more flexibility.