Financial Controller, APAC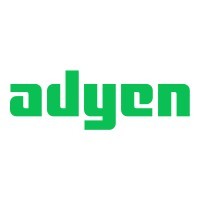 Adyen
Accounting & Finance
Amsterdam, Netherlands
Posted on Friday, May 26, 2023
This is Adyen
Adyen provides payments, data, and financial products in a single solution for customers like Facebook, Uber, H&M, and Microsoft - making us the financial technology platform of choice. At Adyen, everything we do is engineered for ambition.
For our teams, we create an environment with opportunities for our people to succeed, backed by the culture and support to ensure they are enabled to truly own their careers. We are motivated individuals who tackle unique technical challenges at scale and solve them as a team. Together, we deliver innovative and ethical solutions that help businesses achieve their ambitions faster.
Financial Controller, APAC
Adyen is looking for a Financial Contoller to grow the Group Finance team in Amsterdam. In this role, you will be focused primarily on owning the trial balance for various APAC entities, with a primary focus on India. You will interact and collaborate with internal and external stakeholders in order to support our continued business growth in a scalable, controlled and compliant way. The ideal candidate takes ownership of our local financials for various APAC entities (with focus on India), and has a drive to understand these and is able to tie this back to where we're heading as a Group globally.
Being part of the centralized Financial Controlling team in Amsterdam means you'll be working in the (financial) engine room of a registered and listed financial institution; being part of a relatively small team means you'll be (in)directly involved in a lot of very interesting topics that reach beyond the APAC borders.
What you'll do
With a core focus on India, ensuring adherence to accounting and taxation standards and policies;

Collaborating with Accounts Payable and Tax teams, managing the general ledger, completion of the monthly accruals, journals, fixed assets and depreciation schedules;

Preparation and submission of monthly GST and other indirect taxes (tax compliance) with the tax team;

Preparation and submission of quarterly and annual direct taxes (tax compliance) with the tax team;

Providing support during internal and external audits; liaising with bank managers and tax specialists;

Assisting with intercompany foreign payments; liaising with external advisors to ensure compliance, preparation of invoices and ensure payments are made timely;

Assisting in process improvement and systems enhancement to drive initiatives that help scale the organization.
Who you are
Minimum of 5 years of experience in financial control/accounting; audit experience is a plus;

Having experience working in accounting and tax teams exposed to the Indian market is a must have, CA is a plus;

You are detail-oriented, with an analytical mindset

Ability to work on multiple projects simultaneously; ability to prioritise

Proactive in projects you take on, able to work independently but never afraid to ask for help;

Able to think 2 steps ahead. We are looking for someone that can question the status quo, thinking critically and creatively to implement solutions to scale during Adyen's rapid growth.
Please note that this role is a full-time position in Amsterdam. It will require a relocation in case you live outside of the Netherlands.
Our Diversity, Equity and Inclusion commitments
Our unique approach is a product of our diverse perspectives. This diversity of backgrounds and cultures is essential in helping us maintain our momentum. Our business and technical challenges are unique, and we need as many different voices as possible to join us in solving them - voices like yours. No matter who you are or where you're from, we welcome you to be your true self at Adyen.
Studies show that women and members of underrepresented communities apply for jobs only if they meet 100% of the qualifications. Does this sound like you? If so, Adyen encourages you to reconsider and apply. We look forward to your application!
What's next?
Ensuring a smooth and enjoyable candidate experience is critical for us. We aim to get back to you regarding your application within 5 business days. Our interview process tends to take about 4 weeks to complete, but may fluctuate depending on the role. Learn more about our hiring process here. Don't be afraid to let us know if you need more flexibility.