Senior Product Manager, Compliance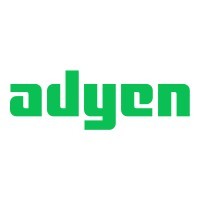 Adyen
Product, Legal
Amsterdam, Netherlands
Posted on Thursday, May 18, 2023
This is Adyen
Adyen is the financial technology platform of choice for leading companies. By providing end-to-end payments capabilities, data-driven insights, and financial products in a single global solution, Adyen helps businesses achieve their ambitions faster. With offices around the world, Adyen works with the likes of Facebook, Uber, H&M, eBay, and Microsoft. To maintain our momentum, we need people to join us in finding new ways of solving our unique challenges - people like you.
Senior Product Manager, Compliance
Adyen is looking for a passionate Senior Product Manager to scale our regulatory technology offering.
Adyen offers it's financial services to the largest enterprises around the world, and with our platforms offering also to millions of customers around the world. All of this is made possible by our in-house regulatory technology platform ensuring compliance for all our services, in all markets.
This role will be given considerable freedom to develop Adyen's approach to managing the risk of our millions of customers throughout their lifecycle. Starting from onboarding, through risk reviews, watchlist and content monitoring you will be focusing on providing a smooth, frictionless user experience as well as operational excellence and regulatory compliance in a global framework.
You will be running a stream that consists of several product focused teams combined by product managers, designers, data scientists, and engineers with their success being measurable by benefits these teams create.
What you will do
Identify all needs and own end to end the risk reviews process and turn them into great user experiences
Lead product teams and define their strategy while always anticipating for scale
Define vision, goals, roadmaps and deliver on its strategy
Work together with engineers, designers, data analysts, customer facing teams and other stakeholders to drive execution
Be on top of your prioritisations, be able to change them and adapt as market or other strategic drivers change
Establish metrics, processes, proactive monitoring and be on top of your teams progress
Who you are
Product Management - You have 5+ years in Product Management in digital products (web, mobile, API)
Domain Knowledge - You ideally have 4+ years of experience in the Regulatory Technology domain (eg. onboarding, KYC, screening, risk, transactions), directly managed teams and ideally have some experience in the financial technology space
User experience - You know what makes a great user experience, you are talking to your users and observing their behaviour and drive reaching enjoyable experiences
Market Informed - You are familiar with current regulatory technology offering and can anticipate new emerging trends to build connected products
Startup Work Mode - You have an entrepreneurial mindset and are able to form a vision and work closely together with engineers to deliver the first MVP and then iterate
Impact driven - You first assess and prioritise by impact, align with strategy and cross check with technical needs and then start measuring how you are successful
Data based - You can guide analysts with the right questions to answer and turn those answers into business insights to steer your decisions
Innovation - You are fuelled by curiosity and can navigate emerging technology, open source standards and public policy to create new solutions to existing problems
Proactivity, adaptability and creativity - plans can always change, you can anticipate them and positively navigate them to get thighs done.
Collaboration - You promote strong teamwork, healthy collaboration, and inclusivity.
Our Diversity, Equity and Inclusion commitments
Our unique approach is a product of our diverse perspectives. This diversity of backgrounds and cultures is essential in helping us maintain our momentum. Our business and technical challenges are unique, and we need as many different voices as possible to join us in solving them - voices like yours. No matter who you are or where you're from, we welcome you to be your true self at Adyen.
Studies show that women and members of underrepresented communities apply for jobs only if they meet 100% of the qualifications. Does this sound like you? If so, Adyen encourages you to reconsider and apply. We look forward to your application.
What's next?
Ensuring a smooth and enjoyable candidate experience is critical for us. We aim to get back to you regarding your application within 5 business days. Our interview process tends to take about 4 weeks to complete, but may fluctuate depending on the role. Learn more about our hiring process here. Don't be afraid to let us know if you need more flexibility.
Please note that this role is a full-time position in Amsterdam. It will require a relocation in case you live outside of the Netherlands.