Product Data Analyst - Revenue Protect Analytics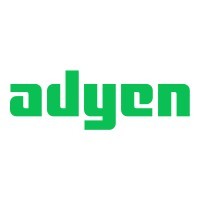 Adyen
IT, Product, Data Science
Amsterdam, Netherlands
Posted on Wednesday, May 17, 2023
This is Adyen
Adyen provides payments, data, and financial products in a single solution for customers like Facebook, Uber, H&M, and Microsoft - making us the financial technology platform of choice. At Adyen, everything we do is engineered for ambition.
For our teams, we create an environment with opportunities for our people to succeed, backed by the culture and support to ensure they are enabled to truly own their careers. The people of Adyen are motivated individuals who tackle unique technical challenges at scale and solve them as a team. Together, we deliver innovative and ethical solutions that help businesses achieve their ambitions faster.
Product Data Analyst
We are looking for a Product Data Analyst to join the Revenue Protect Analytics team in Amsterdam. As our PDA, you will join us on our mission to enable Adyen employees and our merchants to make the right decisions with ease and confidence by providing them with relevant information about our risk management solution.
In this role, you will work closely with product management, data engineers, and fraud analysts to drive strategic and tactical decisions. Some examples of work you will own:
Navigating the complex financial data institution to build data relationships;

Conducting strategic analysis like market segmentation and new product evaluations, identifying opportunities to drive adoption of our products;

Collaborating on data development to ensure quality and actionable insights;

Executing impact analysis to guide product development trade-off decisions.
What you'll do
You'll work closely with the product manager and engineers in ideating and evaluating new data product ideas;

Take ownership over the way we value our projects and highlight the business benefits we foresee as the outcome;

Setup analytics to measure and review the actual outcome of project post development and implementation;

Design journey funnel analysis to understand points of friction and opportunities on our customer interfaces and communications tools;

Build strong relationships with key commercial stakeholders with whom we define, run and test the products;

Work in close relation to the commercial analytics teams to understand their goals, data structures, and main KPIs;

Connect with other Product Data Analysts, Engineers, Data Scientists and more to learn and grow within your field
Who you are
Have a data driven spirit and value outcome over output;

Proficient in writing advanced SQL queries and experienced with Python;

Experienced with building ETL's;

Experienced with BI tools, Looker specifically is a plus;

You can understand the needs of product development and breakdown the request into analytics requirements;

Knowledge of data analytics for risk/fraud products is a plus;

Excellent in communication of complex data or technical functionality with commercial teams;

Extreme curiosity; always keen to learn more in and around the field of Analytics;

Enjoy data-driven storytelling that identifies the true opportunity and are confident making recommendations for next steps;

You are able to coach and mentor other (more junior) people in the team on their technical progression;

At least 5 years of hands-on experience from working with data analytics in a data-driven company
Our Diversity, Equity and Inclusion commitments
Our unobvious approach is a product of our diverse perspectives. This diversity of backgrounds, cultures, and perspectives is essential in helping us maintain our momentum. Our business and technical challenges are unique, we need as many different voices as possible to join us in solving them - voices like yours. So no matter where you're from, who you love, or what you believe in, we welcome you to be your true self at Adyen. Studies show that women and members of underrepresented communities apply for jobs only if they meet 100% of the qualifications. Do you recognize yourself in this statement? If so, Adyen encourages you to reconsider and apply. We look forward to your application.
What's next?
Ensuring a smooth and enjoyable candidate experience is critical for us. We aim to get back to you regarding your application within 3 business days. Our interview process tends to take between 3 or 4 weeks to complete. Don't be afraid to let us know if you need more flexibility.
Please, note that this role is a full-time position in Amsterdam. It will require a relocation in case you live outside of the Netherlands.