Senior Product Manager, Adyen for Platforms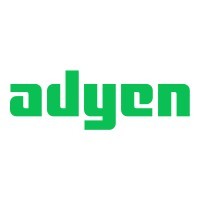 Adyen
Product
Amsterdam, Netherlands
Posted on Thursday, May 11, 2023
This is Adyen
Adyen provides payments, data, and financial products in a single solution for customers like Facebook, Uber, H&M, and Microsoft - making us the financial technology platform of choice. At Adyen, everything we do is engineered for ambition.
For our teams, we create an environment with opportunities for our people to succeed, backed by the culture and support to ensure they are enabled to truly own their careers. We are motivated individuals who tackle unique technical challenges at scale and solve them as a team. Together, we deliver innovative and ethical solutions that help businesses achieve their ambitions faster.
Senior Product Manager, Adyen for Platforms
Adyen for Platforms is Adyen's solution tailored to Marketplaces & Platforms and solves for the challenges of companies running this fast-growing business model. With its fully in-house built & flexible solution, Adyen is uniquely positioned to power these businesses. The growing variety in our merchant base is a testament to the comprehensiveness of Adyen for Platforms. From traditional marketplaces like eBay, to vertically focussed SaaS platforms like Toast and creator platforms like Pinterest; the possibilities with Adyen for Platforms are endless.
Adyen is looking for an experienced Product Manager to help accelerate and scale our platform solution. You will be working closely with engineers, designers and data analysts to identify and drive the development of additional functionality to delight our platform businesses. This role is based out of our Amsterdam office and you will collaborate closely with key stakeholders across the globe.
What you'll do:
Deeply understand the needs and challenges of Platform businesses, evangelize Adyen's Platform product vision and ensure Platforms gain measurable benefit from the product.

Perform a mix of execution and orchestration across multiple teams to deliver a consistent product experience to our customers.

Translate internal and external feedback into actionable product requirements to create a frictionless & customer focused Platform offering.

Identify ongoing scalability and operational improvements to set the product up for success in this high growth Platform industry.

Establish metrics, processes, and dashboards for monitoring and evaluation of the success of new functionality.

Actively engage in commercial conversation with our Platform merchants to educate on best practice and gather feedback to further strengthen our Platform proposition.

Enable the commercial Adyen organization to speak to all aspects of the product, by organizing training sessions and creating crisp documentation.
Who you are:
5+ years of B2B Product Management experience, driving products and features from concept through launch and beyond.

Ability to define and articulate a product strategy and get stakeholders to buy in, while simultaneously thriving in the execution of the vision.

Collaborate closely with engineers to build highly complex products at scale.

Excel in a fast-paced and dynamic environment, navigate ambiguity and balance competing demands and limited resources.

Exceptional people and communication skills, with the talent to develop strong working relationships at all levels of management, both inside and outside of Adyen.

Experience in payments, platforms and/or financial services industry is plus.
Our Diversity, Equity and Inclusion commitments
Our unique approach is a product of our diverse perspectives. This diversity of backgrounds and cultures is essential in helping us maintain our momentum. Our business and technical challenges are unique, and we need as many different voices as possible to join us in solving them - voices like yours. No matter who you are or where you're from, we welcome you to be your true self at Adyen.
Studies show that women and members of underrepresented communities apply for jobs only if they meet 100% of the qualifications. Does this sound like you? If so, Adyen encourages you to reconsider and apply. We look forward to your application!
What's next?
Ensuring a smooth and enjoyable candidate experience is critical for us. We aim to get back to you regarding your application within 5 business days. Our interview process tends to take about 4 weeks to complete, but may fluctuate depending on the role. Learn more about our hiring process here. Don't be afraid to let us know if you need more flexibility.
Please note that this role is a full-time position in Amsterdam. It will require a relocation in case you live outside of the Netherlands.