Supply Chain Quality Assurance Manager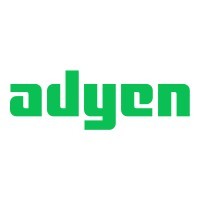 Adyen
Operations, Quality Assurance
Amsterdam, Netherlands
Posted on Wednesday, May 3, 2023
This is Adyen
Adyen provides payments, data, and financial products in a single solution for customers like Facebook, Uber, H&M, and Microsoft - making us the financial technology platform of choice. At Adyen, everything we do is engineered for ambition.
For our teams, we create an environment with opportunities for our people to succeed, backed by the culture and support to ensure they are enabled to truly own their careers. We are motivated individuals who tackle unique technical challenges at scale and solve them as a team. Together, we deliver innovative and ethical solutions that help businesses achieve their ambitions faster.
Quality Assurance Manager - Supply Chain
The Adyen IPP solution is driven by a combination of our physical payment devices in store and our core processing platform. We are seeking a Quality Assurance Architect who is not only experienced and knowledgeable in developing and implementing quality assurance programs, but also someone who is visionary and can help us shape the future of our supply chain quality programs. The ideal candidate will have a proven track record of anticipating and addressing potential challenges before they become issues, and will be able to develop and execute a long-term vision for the success of our quality programs. We are looking for someone who is proactive, innovative, and passionate about driving continuous improvement and pushing boundaries in the field of quality assurance
What you'll do
Quality program: You will design a full quality program related to our payment term

inal offering. You work together with our product and procurement teams to ensure suppliers are informed and managed on quality requirements. You design the quality assurance control procedure and protocols for our supply chain operations.

Further you will take the lead in designing the audit program.

Incident management: On quality related topics, you play a central, coordinating role within the Supply Chain and Procurement teams to ensure we address issues. You develop and implement corrective actions to address quality issues

Contingency planning: You will create contingency plans for the supply chain to minimize disruptions and ensure uninterrupted operations. This includes identifying risks, developing mitigation plans, and establishing protocols for response and recovery. You will work closely with cross-functional teams to develop and implement these plans, and regularly review and update them as needed

Collaborate: You will be a central point in connecting the Product, Supply Chain and Procurement teams to ensure we have alignment on what quality means across our teams. You provide input to other teams, but can also bring a detailed understanding of warehouse and logistics operations, to ensure we do not need to over engineer our quality program.
Who you are
Experience

: A minimum of 5 years of experience developing, implementing or managing quality assurance and audit program

s. You have strong knowledge of quality assurance methodologies, tools, and techniques, as well as an understanding of supply chain management processes

Project management skills: You have the ability to manage projects effectively, from planning to implementation and monitoring.

Visionary: You have a clear vision of what you would like to create and are able to execute against that ideal while bringing others along on your journey.

Pragmatic: You will have strong problem-solving capabilities and do not shy away from dealing with operational incidents

Attention to detail: A keen eye for detail is important in identifying quality issues and ensuring that all aspects of the supply chain meet the required quality standards.

Communicative: You align and collaborate with colleagues from different departments and external relations such as suppliers. You are able to navigate an ambiguous environment where teamwork takes precedence over individual responsibilities.

Tech savvy: Enthusiastic about modern technology and the adoption in the daily operations to bring Supply Chain Management to the next level.
Our Diversity, Equity and Inclusion commitments
Our unique approach is a product of our diverse perspectives. This diversity of backgrounds and cultures is essential in helping us maintain our momentum. Our business and technical challenges are unique, and we need as many different voices as possible to join us in solving them - voices like yours. No matter who you are or where you're from, we welcome you to be your true self at Adyen.
Studies show that women and members of underrepresented communities apply for jobs only if they meet 100% of the qualifications. Does this sound like you? If so, Adyen encourages you to reconsider and apply. We look forward to your application!
What's next?
Ensuring a smooth and enjoyable candidate experience is critical for us. We aim to get back to you regarding your application within 5 business days. Our interview process tends to take about 4 weeks to complete, but may fluctuate depending on the role. Learn more about our hiring process here. Don't be afraid to let us know if you need more flexibility.