Scheme Operations NextGen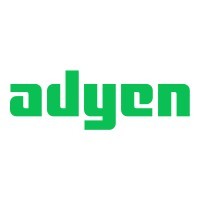 Adyen
Operations
Amsterdam, Netherlands
Posted on Thursday, April 27, 2023
This is Adyen
Adyen is the financial technology platform of choice for leading companies. By providing end-to-end payments capabilities, data-driven insights, and financial products in a single global solution, Adyen helps businesses achieve their ambitions faster. With offices around the world, Adyen works with the likes of Facebook, Uber, H&M, eBay, and Microsoft. To maintain our momentum, we need people to join us in finding new ways of solving our unique challenges - people like you.
NextGen at Adyen
As a NextGen at Adyen, you'll have the chance to gain real-world experience and develop your skills by working part-time with one of our teams during the last 6-12 months of your studies. You'll learn about our company, products, and processes while collaborating with a full-time team on various projects to improve our operations. We encourage creative thinking and welcome your ideas for process improvement. Best of all, you can start your career at Adyen while continuing your education. While you'll undoubtedly have a great experience working with us, we're looking for individuals who have both the desire and availability to stay with us for the long-term.
About the team
In order to build a sustainable business, we, as a financial institution, need to know at all times what our customers are up to and whether this is in line with card network rules and our risk appetite. The Scheme Operations team will ensure our merchants are compliant with these regulations. The Scheme Operations team is based in Amsterdam and works closely with its counterparts in Singapore, San Francisco and Brazil, as well as our Compliance department in Amsterdam. You will join a young and fast-growing team where a lot of processes are not set in stone. You are somebody who takes ownership, learns fast and has a critical mind as you are always looking for ways to optimize processes.
What you'll do
Take ownership over our operational merchant risk management (with a focus on the compliance related risks)
Monitor our merchant portfolio against card scheme rules
Provide expertise on Card Scheme related inquiries, both internally and externally
Assist with solving big non-compliance cases. Work closely together with our Merchants, Account Managers, Card Schemes and other stakeholders to solve these cases quickly
Who you are?
You are detail oriented and organized with a natural sense of urgency, there is no tomorrow
You are a self-starter and have the ability to thrive in a fast paced. While taking responsibility for your projects you also make sure to align with the broader team and department.
You have strong communication and people skills, you will be able to collaborate with a variety of internal and external stakeholders and merchants from varying disciplines and cultures
Given our fast paced environment, you possess sound judgment and flexibility in changing courses and solving problems swiftly
Requirements
You are registered and living in the Netherlands;
You are graduating within 6 to 12 months (and currently enrolled in a study program);
You are able to work from our Amsterdam offices;
You can speak and write English on a professional level;
You are available to work at least 16 hours a week.
Our Diversity, Equity and Inclusion commitments
Our unique approach is a product of our diverse perspectives. This diversity of backgrounds and cultures is essential in helping us maintain our momentum. Our business and technical challenges are unique, and we need as many different voices as possible to join us in solving them - voices like yours. No matter who you are or where you're from, we welcome you to be your true self at Adyen.
Studies show that women and members of underrepresented communities apply for jobs only if they meet 100% of the qualifications. Does this sound like you? If so, Adyen encourages you to reconsider and apply. We look forward to your application.
What's next?
Ensuring a smooth and enjoyable candidate experience is critical for us. We aim to get back to you regarding your application within 10 business days. Please note that this role is a part-time position in Amsterdam. It will require you to be based in the Netherlands and enrolled in a study program.