Onboarding Specialist (Japanese speaker)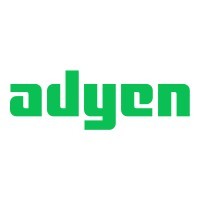 Adyen
Singapore
Posted on Tuesday, April 25, 2023
This is Adyen
Adyen provides payments, data, and financial products in a single solution for customers like Facebook, Uber, H&M, and Microsoft - making us the financial technology platform of choice. At Adyen, everything we do is engineered for ambition.
For our teams, we create an environment with opportunities for our people to succeed, backed by the culture and support to ensure they are enabled to truly own their careers. We are motivated individuals who tackle unique technical challenges at scale and solve them as a team. Together, we deliver innovative and ethical solutions that help businesses achieve their ambitions faster.
Onboarding Specialist (Japanese speaker)
We are looking for a driven, enthusiastic and independent individual to join our onboarding team. You will be dealing with customer data on a daily basis, collecting and reviewing the documents, reviewing screening hits and ensuring that merchants meet the onboarding requirements in APAC.
You will be part of the Customer Due Diligence team, collaborating with some of the biggest companies in order to ensure compliance with regulatory requirements.
You will be working together with different teams on several projects that will help the growth of our platform and improve customers' experience.
What you'll do
You will be handling operational work as well as developing strategies to optimize and improve onboarding processes

You will collect all the relevant KYC information and review documents provided by our merchants during the onboarding stage

You will perform KYC checks on new merchants and platforms coming onboard and perform periodic reviews on existing merchants to ensure compliance with APAC regulatory requirements

You will provide internal support for audit, compliance and reporting activities

You will be involved in side projects with regards to merchant and platform onboarding

You will work closely with Account Managers, Sales Managers, Legal, Compliance, CDD and KYC teams

You will contribute to the automation of processes and related tasks
Who you are
You have proficiency in Japanese language (reading, writing, translating) as you will be handling Japanese documents daily.

Proficient in english as you will be dealing with stakeholders and merchants across apac.

You have 2-4 years of payments and underwriting experience, great analytical skills and attention to detail

You understand you'll be working with confidential information and will act according to code of conduct

You pick up new information easily, take initiatives and you have a great sense of responsibility

You have great communication skills and you are able to work independently as well as collaborate within the team

You are interested in problem solving, process improvements and willing to take on relevant tasks that require help

You are pro-active, curious and not afraid to speak up
You are willing to travel to other countries as needed by the business
Our Diversity, Equity and Inclusion commitments
Our unique approach is a product of our diverse perspectives. This diversity of backgrounds and cultures is essential in helping us maintain our momentum. Our business and technical challenges are unique, and we need as many different voices as possible to join us in solving them - voices like yours. No matter who you are or where you're from, we welcome you to be your true self at Adyen.
Studies show that women and members of underrepresented communities apply for jobs only if they meet 100% of the qualifications. Does this sound like you? If so, Adyen encourages you to reconsider and apply. We look forward to your application!
What's next?
Ensuring a smooth and enjoyable candidate experience is critical for us. We aim to get back to you regarding your application within 5 business days. Our interview process tends to take about 4 weeks to complete, but may fluctuate depending on the role. Learn more about our hiring process here. Don't be afraid to let us know if you need more flexibility.