Credit Risk Analyst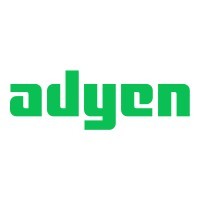 Adyen
IT
Amsterdam, Netherlands
Posted on Saturday, April 22, 2023
This is Adyen
Adyen provides payments, data, and financial products in a single solution for customers like Facebook, Uber, H&M, and Microsoft - making us the financial technology platform of choice. At Adyen, everything we do is engineered for ambition.
For our teams, we create an environment with opportunities for our people to succeed, backed by the culture and support to ensure they are enabled to truly own their careers. We are motivated individuals who tackle unique technical challenges at scale and solve them as a team. Together, we deliver innovative and ethical solutions that help businesses achieve their ambitions faster.
Credit Risk Operations Analyst
As Credit Risk Operations Analyst, based in Amsterdam, you will be part of a brand new team of professionals that evaluates and manages credit risk coming forth from Adyen's growing suite of credit risk products. The team plays a critical role in developing and operating the credit risk framework for Adyen Capital, a new product that helps SMBs with their financial needs by providing them with financing. In close cooperation with Commercial, Product, and Legal teams, the team will help scale Capital to the next level.
At this moment, the team is still in an early stage, offering ample room for growth in the coming years. We are looking for team players that are highly motivated, extremely innovative, and who take ownership and full control over their own workflows. As we operate globally, the team is part of an international team with diverse backgrounds and skill sets. Our ideal candidate has a strong problem solving mindset, is a great communicator and has in-depth knowledge to formulate strategic recommendations on policies, procedures and practices.
What you'll do
You will be responsible for managing a credit portfolio of SMBs, playing a key role in underwriting framework, monitoring and reporting, and remediation and debt collection;
Analyze the impact of business model, industry and macro-economic developments on the portfolio and the credit risk offering of Adyen;
Determine the course of action to mitigate losses for Adyen, by connecting with business owners, other risk teams and the legal team;
Drive continuous improvement of our credit risk management framework, including policies, procedures and practices, to improve the way we manage risk and increase efficiency to help scale our business;
Provide credit risk expertise to a variety of stakeholders to ensure that credit risk is properly considered in new commercial product developments;
Lead projects from beginning to end, and assist Adyen in finding optimal solutions that benefit our merchants and improve our risk management practices further;
Clearly explain Adyen's credit risk policy to internal and external stakeholders.
Who you are
You have at least 3 years experience in the credit risk domain, especially with managing credit portfolios of SMBs and the remediation and debt collection procedure.
You are able to design effective credit risk policies taking into account risk appetite.
You are creative, with strong problem-solving skills and able to define efficient and effective processes and procedures.
Ability to adapt to a changing environment, know how to prioritize and challenge the status-quo.
Excellent communicator, able to share ideas and collaborate with our merchants, team members and other colleagues across cultures and time zones;
Strong analytical skills, which you capitalize to improve our risk management framework.
University degree preferred in business economics, finance or another quantitative field.
Please note that this role is a full-time position in Amsterdam. It will require a relocation in case you live outside of The Netherlands.
Our Diversity, Equity and Inclusion commitments
Our unique approach is a product of our diverse perspectives. This diversity of backgrounds and cultures is essential in helping us maintain our momentum. Our business and technical challenges are unique, and we need as many different voices as possible to join us in solving them - voices like yours. No matter who you are or where you're from, we welcome you to be your true self at Adyen.
Studies show that women and members of underrepresented communities apply for jobs only if they meet 100% of the qualifications. Does this sound like you? If so, Adyen encourages you to reconsider and apply. We look forward to your application!
What's next?
Ensuring a smooth and enjoyable candidate experience is critical for us. We aim to get back to you regarding your application within 5 business days. Our interview process tends to take about 4 weeks to complete, but may fluctuate depending on the role. Learn more about our hiring process here. Don't be afraid to let us know if you need more flexibility.