Group Product Manager, Platform as a Product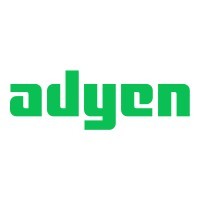 Adyen
Product
Amsterdam, Netherlands
Posted on Friday, April 21, 2023
This is Adyen
Adyen is the financial technology platform of choice for leading companies. By providing end-to-end payments capabilities, data-driven insights, and financial products in a single global solution, Adyen helps businesses achieve their ambitions faster. With offices around the world, Adyen works with the likes of Facebook, Uber, H&M, eBay, and Microsoft. To maintain our momentum, we need people to join us in finding new ways of solving our unique challenges - people like you.

Group Product Manager, Platform as a Product
We are looking for a Group Product Manager to build and guide a team of highly impactful product managers to help productise the platform that builds, operates and scales Adyen's technology infrastructure. This role will be based out of our Amsterdam office.
Our infrastructure meets the highest standards of security, integrity, and stability. We administer and manage all our own servers and we do not outsource any administration to third parties, nor do we use any public cloud services for payment processing. Adyen is fully built on open source software. This gives us maximum control over our software components while remaining independent of any third party. All development, system administration, networking, database administration and security activities are performed in-house by Adyen experts.
What you'll do
You will build and guide a product team in Amsterdam working closely together with the VP of Product
You will be responsible for formulating and executing on a strategic product vision and take end-to-end responsibility for its success
You will drive our go-to market strategy and product roadmap for various platform products
You will engage deeply with the user community, understand their needs, and advocate for them across the product team
You will productise our platform products and decide on adoption of innovative technologies, and use your team to discover new problems, ship solutions, and grow product adoption
As a Group Product Manager, you will develop a comprehensive product strategy, roadmap, and set key business objectives (OKRs)
You will leverage the knowledge of Adyen's platform, as well as user feedback and analytics to prioritise the direction and desired outcomes for the products
You will develop and actively maintain a product roadmap and backlog outlining the customer themes, epics, and stories while prioritising the backlog to focus on the highest impact work for your team and users
You will encourage the open exchange of information and viewpoints, as well as inspire others to achieve challenging goals and high standards of performance
You will work together with customers, conduct research and build products for different user groups, including developers, support teams and infrastructure engineers
You will be an evangelist of our Platform as a Product, its tooling and our culture to colleagues.
Who you are
You have 10+ years of work experience of which 6+ years are in product management and 3+ years as a people manager of product managers
You have conceived of and launched multiple successful products at scale with quantifiable value customers
You know how to navigate technical requirements and understand the opportunities and challenges of technical requirements.
Our Diversity, Equity & Inclusion Commitments
Our unobvious approach is a product of our diverse perspectives. This diversity of backgrounds, cultures, and perspectives is essential in helping us maintain our momentum. Our business and technical goals are unique, we need as many different voices as possible to join us in solving them - voices like yours. So no matter where you're from, who you love, or what you believe in, we welcome you to be your true self at Adyen.
Studies show that women and members of underrepresented communities apply for jobs only if they meet 100% of the qualifications. Do you recognise yourself in this statement? If so, Adyen encourages you to reconsider and apply. We look forward to your application.
Please note that this role is a full-time position in Amsterdam. It will require a relocation in case you are not based in the Netherlands.